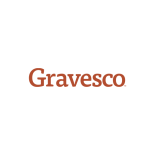 Gravesco Pottery
Handmade pottery that transforms daily routines into rituals that spark joy.

Add Review
Gravesco Pottery
Our mugs are more than just another cup. It's a whole experience that transforms your daily routines into a ritual that sparks joy.

We've taken the guesswork out of choosing handmade home goods and decor by creating a timeless collection just for you. It's curated living at its best. Every item is intentionally made to enhance your daily life and make gift giving effortless.

Handmade by a team of real humans in Indianapolis, Indiana. We choose our people, packing materials and suppliers based on shared values and an emphasis on partnerships. We recycle and reuse our resources including clay and water within the studio to reduce impact and waste. Kilns are high efficiency electric.
OUR VALUES