Green and White Tea Face and Body Scrub
Green and White Tea Face and Body Scrub
Rejuvenate your skin with green tea. It has skin brightening properties and will give you smooth and soft skin. It helps remove toxins from the skin, giving it a natural glow. It helps in reducing inflammation and heals blemishes and scars. Benefits: Help to prevent/heal acne & eczema Sooths skin inflammation and redness Promotes glowing healthy skin Has anti-aging properties Promotes healthy collagen production Removes dead skin cells Hydrates & Moisturizes skin Directions: Mix the contents of the jar with finger to evenly distribute the oils and then apply to wet skin. Massage gently to polish away dull skin cells. When finished, rinse thoroughly and pat dry. Make sure to close the lid tightly after each use to prevent water contamination. Use caution as the oils can make the shower and bath surface slippery. Ingredients: Distilled Water, Shea Butter Castile, Raw Sugar, White Tea Extract, Green Tea Extract, Green Tea Leaves, and Optiphen.
Shipping Policy: Ships in 3-5 Days after payment has been processed.



Shipping Options: USPS



Returns & Exchanges : None



Cancellation: 24 hours



Privacy Policy: We do not sell or share your information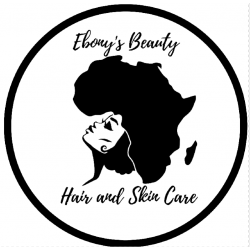 Ebony Robert
1800 Northeast Evangeline Thruway, Lafayette, LA, 70501, US
[email protected]
We are a handcrafted brand that enjoys bringing you and your family quality products. Our products are multicultural and extremely diverse, specifically designed for consumers seeking a natural, toxin-free product. Our products are made daily in smal...