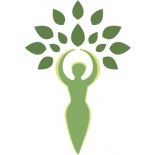 Green Woman Store
Shopping at Green Woman Store changes women's lives. Be assured that when you buy products from us, you are supporting women, families, earth, fair trade and ethical business practices. Brava, Connected Consumerism! To see all our products go to greenwomanstore.com

Add Review
Green Woman Store
#BuyWomenOwned

We are all about empowering consumers and women entrepreneurs, Connected Consumerism. We are building a company that empowers consumers as well as women entrepreneurs. At Green Woman Store, we want to empower women who have great ideas and exciting products at all levels of their business life, while at the same time helping consumers feel that they are are connected to community, earth friendly manufacturing, ethical business practices, fairness and fair trade — where every purchase feels good and safe for our families and our environment.

We love supporting women's small businesses as well as women's mid to large sized companies who are contributing to the ever growing green products revolution. We love women's minds, our sustainable solutions, the way we are connected to the earth, and how women share. As research tells us, when the resources are directed toward the women, everyone benefits!

Rest assured that 50-95% of your purchase goes directly to the female artisans and entrepreneurs at Green Woman Store. (Average is 80%) We do not charge monthly fees or listing fees. We earn when they earn! We also handle all technology and customer service. Our goal is to remove obstacles to market access for women!

View all products at greenwomanstore.com
OUR VALUES
Empowers Women
Organizations, companies, and spaces which support gender equality and women's rights.
Ethically Sourced
Products which are produced without compromising the people who execute the production.
Fair Trade
Trade between companies in developed countries and producers in developing countries in which fair prices are paid to the producers.
Locally Sourced
Ingredients grown within miles of where they are consumed, which reduces travel footprint and allows ingredients to be fresher.
Woman Owned Business
Businesses which are owned and operated by solely women.
GLOBAL GOOD
We actively work to meet the following UN Sustainable Development Goals:
Good Health
Gender Equality
Sustainable Cities And Communities
Responsible Consumption And Production
Climate Action