SKU
716-groundivytincture
This product is aligned with 8 values
Ground Ivy is known by many names: gill-over-the-ground, creeping charlie, alehoof, tunhoof, catsfoot, field balm and run-away-robin. It is used for a number of different ailments, such as allergies, tinnitus, congestion, acute respiratory infections as well as chronic respiratory infections, eye issues (such as conjunctivitis, acute redness, itchiness, soreness, tiredness, and pain in the eyes), urinary problems, gout, kidney issues, colic, intestinal cramping, gas, diarrhea, arthritis, rheumatism, sciatica pain and the lymph system. Ground Ivy contains vitamin C, copper, iodine, iron, phosphorus and potassium. It can also remove heavy metals such as lead, mercury and aluminum from the body due to its high levels of vitamin C, which bind with the soft, heavy metals. I foraged this plant in central Minnesota. Read more about ground ivy in my blog post: https://www.theherbalcache.com/creeping-charlie-aka-ground-ivy/ NOTE: 1 oz bottle, comes with a dropper. Dosages - Tinctures are meant to be used as medicine in small amounts. Add 10-20 drops to your tea, juice, water or directly into your mouth when needed. Dosages for children are not provided in most herbals. To determine the correct dose you need to consider the size of the child, the ailment, the power of the herb you intend to use, and the adult dosage. Young's Rule for determining dosage uses the child's age divided by twelve plus the age. The dosage for a 4 year old: 4/12+4 = 4/16 = 1/4 of the adult dose. I use the folk method for making all my tinctures, which uses no measurements except sizing things up with your eyes. So I put the plant material in a jar and then fill with alcohol.
Shipping Policy
Orders ship in 3-5 days.


Shipping Options
USPS


Returns & Exchanges
All shipping charges for returns are paid for by the buyer.


Cancellation



Privacy Policy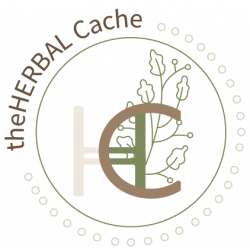 Pamela Broekemeier
8007 Everest Lane North, Maple Grove, MN, 55311, US
[email protected]
AboutMy love for nature and plants brought me to where I am today.  I strive to learn about the qualities of plants around me and how they can make our lives better.  Plants have so much herbal medicine and I want to share that with all.Mission Sta...