Hair Oil, Organic Hair Care, Coconut Silk Luxuriant Hair and Scalp Conditioning Oil
Hair Oil, Organic Hair Care, Coconut Silk Luxuriant Hair and Scalp Conditioning Oil
SKU
890-ALC-CS-HSCO-2oz-4oz
Coconut Silk Luxuriant Hair and Scalp Conditioning Oil Available in 2oz or 4oz Formulated with organic, nutrient-dense Amla fruit oil which has been used in Ayurvedic health practices to strengthen and nourish scalp and hair. We've also incorporated our own handcrafted organic Calendula extract for its regenerative properties and antioxidants, which have been shown to help moisturize the scalp and aid with conditions including dandruff. This oil also features a unique blend of essential oils including Red Thyme, Juniper, Rosemary, and Citrus which have all been used traditionally to improve the overall health and appearance of hair and scalp and may even encourage hair growth. Ingredients: *Coconut Derived Medium-Chain Triglycerides, *Amla Fruit Oil, *Castor Seed Oil, *Calendula Flower Extract, *Lemon Rind Oil, *Lavender Flower Oil, *Grapefruit Rind Oil, *Juniper Berry Oil, *Geranium Flower Oil, *Rosemary Leaf Oil, Red Thyme Leaf Oil, *Orange Rind Oil, *Peppermint Leaf Oil, *Roman Chamomile Flower Oil, *Rose Flower Oil, Love. *Certified Organic Ingredients. We use only all-natural, food-grade ingredients. Soy, Palm, and GMO-free. No synthetic chemicals, dyes or fragrances, just as mother nature intended. These statements have not been evaluated by the FDA or any other governmental authority and are not intended to diagnose, treat, cure or prevent any disease or health condition. None of our products are intended to diagnose, treat, cure or prevent any disease or health condition.
Shipping Policy
Orders will be shipped to the address provided on your account unless you make other arrangements with us. All items ship via USPS Priority rate for a flat rate of $8.00.

Returns & Exchanges 
Due to the current state of things we are unable to accept returns. If you are not completely satisfied with your purchase please contact us within 7 days of delivery and we will do everything within our power to resolve any issues. 
If your item gets lost or damaged during shipping please let us know as soon as possible and we will send a replacement.

Privacy Policy
Your privacy is very important to us. We will never sell your information.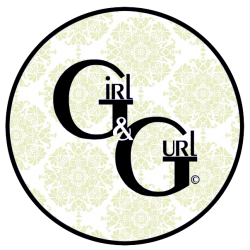 We are a sister-owned and operated business, based in the foothills of the Sangre de Cristo mountains in Santa Fe, New Mexico. Our primary mission is to offer a selection of non-toxic, ethically, and sustainably handcrafted bath, body care, and home ...