Handmade Wire Wrap Seaside Dangle Earring
Handmade Wire Wrap Seaside Dangle Earring
Special Price
US$15.00
Regular Price
US$20.00
This simple dangle is sure to bring that outfit together! Whether you're at the beach, a wedding, a baby shower, or simply cruising the aisles at the grocery store, these earrings are sure to compliment any outfit. Handmade with love from Buffalo NY. Created with the ocean in mind, I love the natural light blue and turquoise colors accented with a beautiful Amazonite bead, representing a drop of the ocean. Amazonite has healing powers that are said to help with physical ailments, emotional issues, energy healing and chakra balancing. The primary properties of the Amozonite crystal are primarily associated with filtering out stresses, healing traumas, and soothing energies in the home and work place.
Types of Shipping available upon checkout

USA
* USPS First Class Shipping: $3.80 - Transit time 2-4 days.

* USPS Priority Shipping: $7.50 Transit time 2-4 days.
* USPS Express Overnight Shipping: $26.35 - Transit time: 1-2 days
Returns & Exchanges
If you're not happy, we're not happy! Kindly message us with any concerns and we will do our very best to make it right.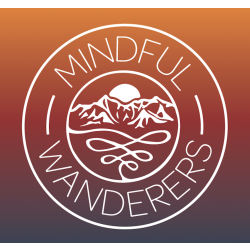 Since 2007, Christina and Patrick have shared a passion for travel, discovery and self improvement. In the fall of 2019, they made the leap to being true nomads of the road, living full time in their travel trailer with 3 dogs, exploring the North Am...