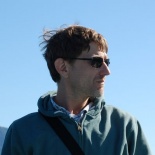 Hank's Garden
Locally & Ethically Sourced, Environmentally Sensitive --- EARTH SAFE = LIFE SAFE --- Organic, Vegan, Biodegradable, Wildcrafted, No Palm Oil, Cruelty Free/No Animal Testing, Non GMO, No Toxins or Harmful Chemicals. AROMATHERAPY is the art & science of utilizing naturally extracted aromatic essences (essential oils) from plants to balance, harmonize & promote the health of body, mind & spirit. This unifies physiological, psychological & spiritual processes to enhance a healing process.

Add Review
Hank's Garden
Locally & Ethically Sourced, Environmentally Sensitive --- EARTH SAFE = LIFE SAFE --- Organic, Vegan, Biodegradable, Wildcrafted, No Palm Oil, Cruelty Free/No Animal Testing, Non GMO, No Toxins or Harmful Chemicals.

AROMATHERAPY is the art & science of utilizing naturally extracted aromatic essences (essential oils) from plants to balance, harmonize & promote the health of body, mind & spirit. This unifies physiological, psychological & spiritual processes to enhance a healing process.

I blend the essential oils according to their properties & set a mood, like PEACE or HARMONY for mist & candles.

I utilize the medicinal properties of oils & other ingredients to create specific lotions, creams & soaps. I only use non-toxic, organic, local & biodegradable ingredients to create the safest, cleanest & finest products for your home & family.

I try to reduce my carbon footprint on this planet everyday. I recycle and reuse everything! I also offer a deposit on all reusable bottles and containers. (See Labels) I now use recyclable, biodegradable paper and packaging. I also use plant based biodegradable tape. And of course all my ingredients are Organic, GMO Free, Toxin Free, Vegan, Biodegradable, 100% Pure Essential Oils.
OUR VALUES
Recycled Aluminum
Naturally occurring element which is often to products such as deodorant; which is known to clog pores and prevent sweat.
Recycled Glass
A solid substance created through the heating of liquid sand.