Happy Mothers Day Spa Gift Box w/ Exotic Floral Fragrance
Happy Mothers Day Spa Gift Box w/ Exotic Floral Fragrance
Give her the royal treatment with an Exotic spa gift box. Using a sophisticated and subtle blend of natural Asian spices and lilies, our Exotic floral products are carefully crafted in the U.S.A. to nurture both body and spirit. Infused with heady, spicy, sweet and sophisticated Exotic Lily these products possess an exotic balsamic and floral base with rich notes of walnut and crushed pink peppercorns for a light, floral finish. It's good to be the queen! The Happy Mothers Day Spa Gift Box w/ Exotic Floral Spa products includes: Floral gift box, fingernail bristle brush, pedicure gift set, aromatherapy glass poured candle, Cashew Roca chocolate toffee, Ghirardelli mint cream filled chocolate bar, aloe face peel mask, 2- Zen green tea packets, bath Loofah strap, 8 oz. City of Love floral body lotion, 8 oz. City of Love floral body bath gel, 8 oz. City of Love floral body spray, 6 oz. City of Love floral body butter. Completed with cellophane a hand tied ribbon and Happy Mother's Day, #1 Mom inscribed on the front. ************************************************************ We will add your greeting card enclosure to the basket, PLEASE ENSURE YOU PROVIDE ME WITH THE MESSAGE VIA EMAIL. If I do not receive an email by you, it will be sent without one. Please double check recipient address is correct to avoid delays and charges. Package must be handed to a recipient, it will not be left unattended; return shipping charges will be the responsibility of the customers'. We will make every effort to fill each order exactly as specified on the content listings. However in the event we are out of stock on any item we reserve the right to make substitutions of equal or greater value without prior notice. No refunds or credits will be offered due to substitutions. Every gift is wrapped in shrink wrap, topped with a hand made bow and packaged in air pillows. It is then placed in a 100# corrugated box and shipped UPS, Federal Express or USPS depending on where it is being delivered to. If there are any damages or defective items, contact us for instructions within 3 days of receiving. Shipping only within the contiguous US. Some items can be delivered to PO Boxes and APO/ FPO/ AE locations. It will show in the shopping cart options if available. Tracking number will be included. No delivery date is guaranteed unless the Next Day is chosen. We do not under any circumstances offer full refunds or returns if a gift is delivered late. Standard processing/delivery times 5-7 business days.
Shipping Policy

Only shipping within the contiguous US (excludes Hawaii, Alaska) Products will vary in shipping time. From 2-18 business days. It will be in the description of each product listing.

Shipping Options

Free shipping within US (excludes Hawaii, Alaska).
If you are outside of the designated area, contact me to receive shipping cost.

Returns & Exchanges

30 day returns.

Cancellation

There are no cancellations once order is processed.

Privacy Policy

Privacy Policy for Mindful Market - Isla Wellness Hub
At Mindful Market - Isla Wellness Hub, accessible from https://www.mindfulmarket.com/islawellnesshub, one of our main priorities is the privacy of our visitors. This Privacy Policy document contains types of information that is collected and recorded by Mindful Market - Isla Wellness Hub and how we use it.
If you have additional questions or require more information about our Privacy Policy, do not hesitate to contact us.
HOW DO WE USE YOUR PERSONAL INFORMATION
We use the Order Information that we collect generally to fulfil any orders placed through the Site (including processing your payment information & address, arranging for shipping, and providing you with invoices and/or order confirmations).
SHARING YOUR PERSONAL INFORMATION
We share your Personal Information with third parties such as product suppliers to help us use your Personal Information, as described above.
Log Files

Mindful Market - Isla Wellness Hub follows a standard procedure of using log files. These files log visitors when they visit websites. All hosting companies do this and a part of hosting services' analytics. The information collected by log files include internet protocol (IP) addresses, browser type, Internet Service Provider (ISP), date and time stamp, referring/exit pages, and possibly the number of clicks. These are not linked to any information that is personally identifiable. The purpose of the information is for analyzing trends, administering the site, tracking users' movement on the website, and gathering demographic information. Our Privacy Policy was created with the help of the Privacy Policy Generator and the Privacy Policy Generator.
Privacy Policies
You may consult this list to find the Privacy Policy for each of the advertising partners of Mindful Market - Isla Wellness Hub.
Third-party ad servers or ad networks uses technologies like cookies, JavaScript, or Web Beacons that are used in their respective advertisements and links that appear on Mindful Market - Isla Wellness Hub, which are sent directly to users' browser. They automatically receive your IP address when this occurs. These technologies are used to measure the effectiveness of their advertising campaigns and/or to personalize the advertising content that you see on websites that you visit.
Note that Mindful Market - Isla Wellness Hub has no access to or control over these cookies that are used by third-party advertisers.
Third Party Privacy Policies
Mindful Market - Isla Wellness Hub's Privacy Policy does not apply to other advertisers or websites. Thus, we are advising you to consult the respective Privacy Policies of these third-party ad servers for more detailed information. It may include their practices and instructions about how to opt-out of certain options.
You can choose to disable cookies through your individual browser options. To know more detailed information about cookie management with specific web browsers, it can be found at the browsers' respective websites. What Are Cookies?
Children's Information
Another part of our priority is adding protection for children while using the internet. We encourage parents and guardians to observe, participate in, and/or monitor and guide their online activity.
Mindful Market - Isla Wellness Hub does not knowingly collect any Personal Identifiable Information from children under the age of 13. If you think that your child provided this kind of information on our website, we strongly encourage you to contact us immediately and we will do our best efforts to promptly remove such information from our records.
Online Privacy Policy Only
This Privacy Policy applies only to our online activities and is valid for visitors to our website with regards to the information that they shared and/or collect in Mindful Market - Isla Wellness Hub. This policy is not applicable to any information collected offline or via channels other than this website.
Consent
By using our website, you hereby consent to our Privacy Policy and agree to its Terms and Conditions.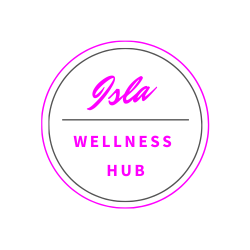 AboutSince I was a kid, I was fascinated with the ideas of what's reality and what's an illusion. I was reading personal development and spiritual books when I was in elementary school. It really helped me navigate my life and be more mindful during ...