Hashi Khushi Choko Orange
1 Box (12 gm x 36 pcs) Treat yourself to a chocolate-orange flavor blast that is sure to appeal to old and young alike!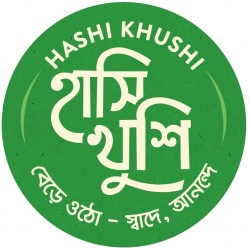 OUR MISSION IS: To create innovative, nutritious, and delicious products that every child can enjoy, every parent can trust, and every family can afford. To support families across Bangladesh and help a new generation grow up healthy, happy and ...