Healing Snowflake Obsidian stackable bracelet | 6-7mm beads
Healing Snowflake Obsidian stackable bracelet | 6-7mm beads
Special Price
US$10.00
Regular Price
US$20.00
This product is aligned with 9 values
Chakra healing snowflake obsidian bracelet. Made with natural snowflake obsidian beads. This bracelet is perfect by itself or paired with other healing stone bracelets in your collection. Simply beautiful. Snowflake Obsidian is a stone of purity; balancing mind, body and spirit. It will remove negativity from a person or space with ease. During meditation, placed on the sacral hara chakra (stomach chakra), snowflake obsidian can calm and soothe, allowing you to view unhealthy patterns in your own behavior, thus opening the door to change. Obsidian is a naturally occurring volcanic glass formed as an extrusive igneous rock. It is produced when felsic lava extruded from a volcano cools rapidly with minimal crystal growth.
Types of Shipping available upon checkout

USA
* USPS First Class Shipping: $3.80 - Transit time 2-4 days.

* USPS Priority Shipping: $7.50 Transit time 2-4 days.
* USPS Express Overnight Shipping: $26.35 - Transit time: 1-2 days
Returns & Exchanges
If you're not happy, we're not happy! Kindly message us with any concerns and we will do our very best to make it right.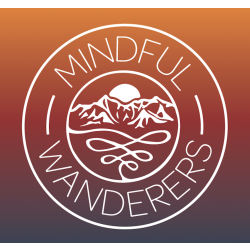 Since 2007, Christina and Patrick have shared a passion for travel, discovery and self improvement. In the fall of 2019, they made the leap to being true nomads of the road, living full time in their travel trailer with 3 dogs, exploring the North Am...