healing sodalite gemstone stackable bracelet *6mm beads (naturally darker stones)
healing sodalite gemstone stackable bracelet *6mm beads (naturally darker stones)
This bracelet features a darker shade of the beautiful sodalite gemstone. Celebrated as one of the most powerful crystals for rinsing the body of toxic vibes most associated with fear and guilt, Sodalite pushes you higher to claim that confidence clarity and emotional intelligence that is needed for enhancing self-trust. Sodalite is a stone of poetry and truth and the perfect choice for those who want to up their communication. When the throat chakra is cracked wide open, this gives so much space and freedom for the voice to soar. As mentioned, its also a crystal of pure positivity (not in that annoying spiritual bypassing way where everything is great), but in an authentic and gentle way, helping those who can feel impatient or ground down to see the best in people. When you need a heady dose of calmness, when you want to stimulate higher thinking, and when you crave a serious lightning bolt of creativity, Sodalite will be the stone that saves you.
Types of Shipping available upon checkout

USA
* USPS First Class Shipping: $3.80 - Transit time 2-4 days.

* USPS Priority Shipping: $7.50 Transit time 2-4 days.
* USPS Express Overnight Shipping: $26.35 - Transit time: 1-2 days
Returns & Exchanges
If you're not happy, we're not happy! Kindly message us with any concerns and we will do our very best to make it right.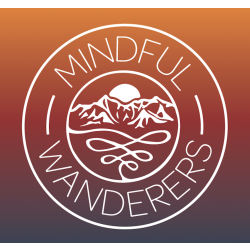 Since 2007, Christina and Patrick have shared a passion for travel, discovery and self improvement. In the fall of 2019, they made the leap to being true nomads of the road, living full time in their travel trailer with 3 dogs, exploring the North Am...