The mat designs from DENISE GRIFFIN'S Hearts Collection — FAITH, LOVE AND JOY, HEARTSONG, and WATERCOLOR DANCE — were inspired by years of studying children's illustration. The vibrant colors, playful trees, and whimsical birds and fish pull us into a joyful mini-world. The symbolic color path reminds us that life is a continuous journey and the sun and the moon lovingly keep us focused on beginning and ending every day with a grateful heart.
Return Policy
Our return policy is simple: If you're not happy with a purchase you made on our site as a result of a manufacturing defect you can return it to us within 14 days of the order date. As soon as we receive your return, we'll issue a refund for the full purchase price.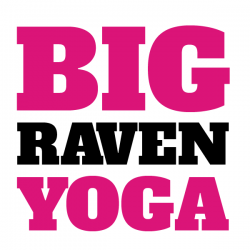 Joleen Emery
44 Clarence Avenue Southeast, Minneapolis, , 55414, US
[email protected]
Style, durability, honest pricing. Big Raven was born out of frustration. Frustration at a sea of generic yoga mats. Frustration at cheap goods that fall apart in weeks or months. Frustration at flimsy mats that hurt our joints, towels that bunch ar...