Halloween Skull Aromatherapy Bath Bomb
Halloween Skull Aromatherapy Bath Bomb
Our Halloween Skull Bath Bombs mingles the season's toys with bubbling spicy scents of orange, clove, cinnamon, and nutmeg essential oils. Safe enough for a child's delicate skin, yet not skimping on the frenzy of fizzing joy we expect from a bath bomb. The Halloween Skull cauldron contains the fizzing brew to extend the length of the bomb's overflowing wonder. The Halloween Skull cauldron can be reused by taking it out of the water after half of the brew has oozed into the bath water and letting it dry out to work its magic another day! Even the toys will be enjoyed for many baths to come. NOTE: The Halloween Skull bath bomb contain approximately 25% more fizzy wonder than our original bath oil bombs. No Chemical Nasties!
Shipping Policy
All orders are typically shipped 24 to 48 hours after you place your order.
Shipping Options
Shipping through USPS, UPS, or FedEx whichever offers the best rates for your location.
Returns & Exchanges
Due to the fact that all products are personal care items, no returns or exchanges are accepted. However, if you do have an issue with a product please contact me at
[email protected]
so I rectify the issue.
Cancellation
Order cancellation within 24 hours. Once shipped, no order can be cancelled.
Privacy Policy
Your personal information and payment methods will NEVER be shared with an outside company. Your information is strictly for use by Heirloom Apothecary to bill, ship and contact you about your order and keep you informed of new products and promotions.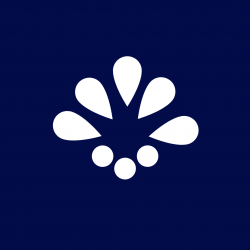 AboutFive generations of apothecaries, health nuts, biochemists, and nutritionists pass their fusion of ancient wisdom with cutting-edge science to you in the form of chemically untainted, organic wellness, skin, and body care products so nourishing ...