Heirloom Apothecary organic, enlightened wellness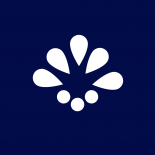 Heirloom Apothecary
Enlighted organic wellness and body care with no chemical nasties; Intentionally handcrafted with love just for YOU!

Add Review
Heirloom Apothecary
Fusion of ancient wisdom and cutting-edge science creates organic skin and body care products so nourishing and safe that they are edible; NO CHEMICAL NASTIES! In an effort to decrease costs and increase shelf life, modern manufacturing processes have depreciated food and body care products with toxic chemicals; even the products' plastic containers stealthily leach chemicals that disrupt our hormone systems. Cutting edge research consistently reveals that the preservatives we once naively thought provided a safe food and body care supply promote cancers and other debilitating maladies.

Each of our products is handcrafted of the finest natural and organic ingredients that deeply nourish and heal nutritionally ravenous skin. Each product is conscientiously encased in the finest cobalt blue glass bottles and jars, or food grade tin instead of the pervasive toxic plastics that leach petrochemicals such as BPA (or its common substitutes) into the products they house.

Other natural body care products that appear healthful often contain chemical preservatives and emulsifiers that are scarcely better than the mainstream chemically based body care products on the market today. As a trained biochemist, I will never adulterate our products to increase shelf-life nor replace nature's rich oils with chemicals and inexpensive petroleum based substitutes. To do so would be nothing short of discarding the priceless heirloom passed down to me since 1850 by four generations of apothecaries and health conscious progenitors from whom I now pass to my children, grandchildren and to you; hence Heirloom Apothecary.
OUR VALUES
Ayurveda
Traditional Indian system of alternative medicine; based on the idea that health and wellness depend on a delicate balance between mind, body, and spirit.
Alcohol Free
Food and beverage created without the presence of alcohol.
Aluminium Free
Cosmetic and personal care products free of aluminum powder, which is used for pigment and thickening products
Bacteriacide Free
Made without chemical substances that prevent bacteria growth; bactericide is found in antibiotics, antiseptic, and disinfecting products.
BPA Free
Products that are made without bisphenol A, a chemical found in some plastics which has been reported to cause negative health effects on the brain and prostate gland.
Chlorine Free
Products made without the presence of chlorine.
Dye and Color Additive Free
Food or cosmetic products without dye, pigment, or color enhancing substances
Gluten Free
Products not containing gluten, a combination of proteins found in wheat which is known to cause sickness in those with Celiac disease.
GMO Free
Products made without the presence of organisms that have been either created or altered in a laboratory.
Non-Toxic
Products designated to be edible or non-poisonous to consume.
GLOBAL GOOD
We actively work to meet the following UN Sustainable Development Goals:
Good Health
Decent Work And Economic Growth
Responsible Consumption And Production
OUR CERTIFICATIONS
Certificate in Aromatherapy