* * * FREE SHIPPING WITHIN USA * * * BULK NATURAL DYE :: HENNA (plant) * Vegan INCLUDED: 50 grams of Henna in Fine Powder Form --------------------------------------------------------- Welcome to the Amazing World of Natural Dye! You're in the right place! This listing is for 1 PACKET of 50 GRAMS of HENNA NATURAL DYE in fine powder form. * NOTE: This is not a cosmetic grade Henna. This is a textile and fiber grade dye. Just to note...this listing does not include directions for how to use mordants or learn the Natural Dye process. ANINI Designs offers Natural Dye Kits for more detailed learning experiences as well as an instant download eBook "Intro to Natural Dyes" -- learn more at: ANINIdesigns.com HENNA NATURAL DYE ------------------------- SOURCE | Henna is a natural dye from the leaves of the Henna plant (Lawsonia inermis), a flowering shrub. COLOR | It dyes in a range of golden olive green hues. USE | Henna can be used at .75:1 ratio, up to 1:1 weight for the richest color. This means that 50 grams will dye approximately 50 grams (dry weight) of fiber/fabric. It will continue to dye in lighter shades till the dye has been used up. Use less for a lighter hue. HISTORY | Henna has been used as natural body dye for thousands of years in India, Africa and the Middle East in a practice called Mehndi. Painted on in often complex designs and patterns, Henna has been used for over 5,000 years to color fingernails, fingers, skin and hair. Additionally, Henna is an herb and has been used to help with a wide variety of complaints. ---------------------- NATURAL DYE FAQ ---------------------- * What can be dyed? Natural Dyes only adhere long-term to Natural Fibers. Natural Fibers include, but are not limited to: silk, linen, cotton, flax, hemp, ramie, rayon, bamboo, wool, mohair, alpaca, cashmere, etc. * Do I need anything else? To ensure long-lasting color results, Mordants are a must with each of these Natural Dyes. * Will my color be exactly as pictured? Your color results will be determined by how you approach the Natural Dye process (e.g. as in, what minerals are present in the water you use, what temperatures you heat to, which mordant you use, what type of metal pot you choose to mordant and dye in, what fiber type you're dying, etc.). Results vary widely. -------------- NEW! BLOG -------------- New weaving + natural dye blog posts, inspo + tutorials available at -- https://www.aninidesigns.com/blog Subscribe today for updates on sales, new products + new posts! -- https://www.aninidesigns.com/subscribe ------------------------------------------------------------------ * COLOR NOTE: ANINI Designs is not responsible for the color you reach through this varied and multi-faceted process. Your color results will be determined by how you approach the Natural Dye process (e.g. as in, what minerals are present in the water you use, what temperatures you heat to, which mordant you use, what type of metal pot you choose to mordant and dye in, what fiber type you're dyeing, etc.). * HEALTH NOTE: Natural Dyes and Mordants may cause irritation to skin. Each person has their own sensitivities. Please use with care and take necessary precautions (e.g. use gloves and face mask) while handling, pouring, transferring, cooking, etc. * PREP WARNING: Mordant and Natural Dye Pots must only be used with dye processes. Do not use a kitchen-cooking pot that you plan on using again with food. * ECO-FRIENDLY PACKAGING: Individual & multiple quantities of smaller items are shipped in a 100% recycled poly mailer, made entirely from waste, that includes a dual adhesive strip so you can re-use it before it's recycled once again. Larger quantities may be shipped in a box. * INTERNATIONAL SHIPPING: Buyer is wholly responsible for import/export rules to their country. ANINI Designs is not responsible for knowing all international shipping law. This means, your country may not allow metallic salts and may be seized by customs. There will be no refunds if this should take place. * PROCESSING TIME: This item is ready to ship upon order. Item will be posted within 3-5 standard business days (not including holidays). If you have specific time constraints, please do reach out before purchase. Thank you! * GIFT ORDERS: Please add a NOTE upon purchase if you'd like a hand-written note included in your package. * NO RETURN/REFUNDS: Because of the nature of Natural Dyes and Mordants, ANINI Designs does not accept exchanges or returns on any/all Natural Dyes, Mordants and Natural Dye Kits. * VISIBILITY: Colors may vary slightly due to computer settings.
Shipping Policy
Orders are shipped the same day or within 3-4 business days. If there is a delay in shipping an order out, I will contact you directly as soon as possible.
Shipping Options
Orders are shipped from Southern California via United States Postal Service (USPS). Orders sent within the USA ship free of charge. All international orders are charged shipping costs, individual taxes not included.
Returns & Exchanges
I gladly accept returns and exchanges on most items (read below for more info).
Contact me within 5 days of delivery and ship items back within 14 days of delivery.
The following items cannot be returned or exchanged

Because of the nature of the following items, unless they arrive damaged or defective, I can't accept returns for:
~ Custom or personalized orders
~ Perishable products (like food or flowers)
~ Digital downloads
~ Intimate items (for health/hygiene reasons)
~ Items on sale
Conditions of return
Buyers are responsible for return shipping costs. If the item is not returned in its original condition, the buyer is responsible for any loss in value.
Cancellation
In order to cancel an order, please contact me as soon as possible, and within 4 hours of order placement OR before the item has shipped.
Privacy Policy
This Privacy Policy describes how and when I collect, use, and share information when you purchase an item from me, contact me, or otherwise use my services through MindfulMarket.com or its related sites and services.
This Privacy Policy does not apply to the practices of third parties that I do not own or control, including MindfulMarket.com or any third party services you access through MindfulMarket.com. You can reference the MindfulMarket Privacy Policy to learn more about its privacy practices.
Information I Collect
To fulfill your order, you must provide me with certain information (which you authorized MindfulMarket.com to provide to me), such as your name, email address, mailing address, payment information, and the details of the product that you're ordering. You may also choose to provide me with additional personal information (e.g. for a custom order), if you contact me directly.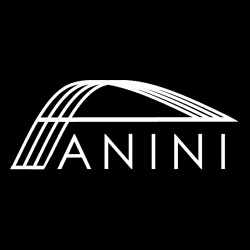 About ANINI DesignsHi, my name is Jeanine!I'm Owner, Weaver & Natural Dyer at ANINI Designs, nestled in the foothills of the SoCal Mountains.Always interested in finding ways to add Harmony, Beauty + Depth to my Life and Space,I've found Weaving and ...