100% Pure Henna Oil to Grow Healthy Brows, Lashes & Hair
100% Pure Henna Oil to Grow Healthy Brows, Lashes & Hair
One Ingredient: 100% pure, cold-pressed Henna Oil from dried henna leaves (grown on organic farms in the Delta of the Nile in Egypt). HENNA OIL is deeply moisturizing for skin and hair without staining / altering skin or hair color. It provides its healing benefits to keep away dandruff and protect hair follicles, allowing hair to grow stronger, adding shine and richness in texture. For all skin & hair types. It comes in our custom hand blown glass amphorae-style bottle with cork (& extra cork), a hand-carved olivewood applicator (30 ml 'retail size), and a box with instructions. Use: apply on slightly wet warm skin (as moisturizer) or a couple of drops on hair roots / scalp after shampoo. For lash and brow rehab - apply nightly to top eyelid & brows. Katari Beauty | we travel and source all our single-ingredient ancient Mediterranean staples from the artisans we work with. We package it all in hand blown glass we make. We believe in slow beauty and a more sustainable world.
Seller Questions/Answers
Hi! How can I purchase a bigger bottle of henna oil? Thanks Tracy
- tracy brownlow
Tracy, good day! Absolutely. Please let me know what quantity you might need. We backbar option for spas at 4 oz and refill option at 32 oz. We do not list those items for retail, but if you let us know what quantity you need, we can make a customer order for you for retail. Thank you so much! ~ Kate
Shipping Policy
We usually ship all our products within 1-2 business days. We cannot compete with giants like Amazon and take pride in packaging every order so that you will be happy to see it. So it takes some extra time to make it perfect every time!


Shipping Options
We ship globally. We usually pick the cheapest, fastest and most reliable option to ship. We use kraft boxes and kraft paper and eco-friendly tape. We occasionally use up-cycled bubble wrap and other packaging materials that happened to end up in our warehouse.
All Katari products are filled and shipped out of our warehouse in Denver. We welcome local pick-up (for free).

Returns
All our products have unconditional guarantee. We stand behind what we do and if you are not happy for ANY reason, let us know. If we cannot fix something (remember, we are all human and we make mistakes), we will do anything to make you happy. Anything.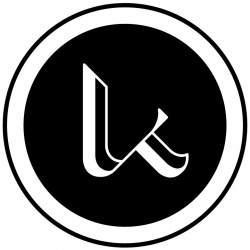 AboutWe travel and source most incredible ancient Mediterranean beauty staples and accessories. We work with all our artisans directly so that you know where everything comes from seed to the bottle (which we also make). This makes Katari zero plasti...