Herbal Rice Water Treatment
Herbal Rice Water Treatment
SKU
1441-INTERNAL_SKU_ID:24
Rice Water Treatment is full of antioxidants and minerals, including vitamin E, which nourishes the hair and promotes healthy growth. Benefits of using rice water for hair: Detangles the hair. Smoothes the hair cuticle. Increases shine. Stronger longer hair. Directions: Shake well; spray onto clean, freshly washed hair. Lightly massage into scalp, then cover hair with a cap for 10 minutes. Next, rinse rice water completely off of hair/scalp. Style as usual. Use twice a month, in order to prevent a protein overload. Ingredients: Organic fermented rice water, Peppermint oil, organic fenugreek, organic marshmallow root, organic hemp seed oil, organic burdock root, organic amla, babassu oil, cloves, sunflower, organic shikakai, and Optiphen.
Shipping Policy: Ships in 3-5 Days after payment has been processed.



Shipping Options: USPS



Returns & Exchanges : None



Cancellation: 24 hours



Privacy Policy: We do not sell or share your information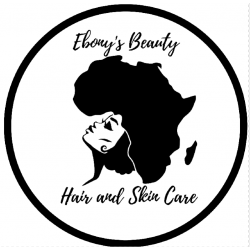 Ebony Robert
1800 Northeast Evangeline Thruway, Lafayette, LA, 70501, US
[email protected]
We are a handcrafted brand that enjoys bringing you and your family quality products. Our products are multicultural and extremely diverse, specifically designed for consumers seeking a natural, toxin-free product. Our products are made daily in smal...