Hibiscus and Guava Moisture Body Soap
Hibiscus and Guava Moisture Body Soap
Our Hibiscus and Guava is a great all-natural soap for sensitive, infused with hibiscus, pumpkin seed, and honey, it is rich in antioxidants, antibacterial properties, and many skin healing benefits. Has soft sweet and rich tropical aromas of hibiscus, guava, and beach blossoms. Benefits: Hydrates & Moisturizes skin Reduce and prevents fine lines & age stops Increase collagen production Brightens and even out skin tone Treats acne, eczema, psoriasis & dermatitis Heals cracked and peeling skin Reduces wrinkles Provides healthy glowing skin Directions: Lather in hands or with a cloth. Ingredients: GLYCERIN, CARROT EXTRACT, PUMPKIN SEED OIL, HIBISCUS EXTRACT, HONEY POWDER, FRAGRANCE, AND LAB COLOR.
Shipping Policy: Ships in 3-5 Days after payment has been processed.



Shipping Options: USPS



Returns & Exchanges : None



Cancellation: 24 hours



Privacy Policy: We do not sell or share your information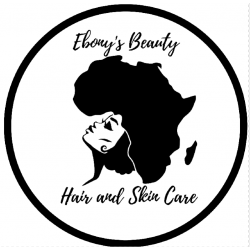 Ebony Robert
1800 Northeast Evangeline Thruway, Lafayette, LA, 70501, US
[email protected]
We are a handcrafted brand that enjoys bringing you and your family quality products. Our products are multicultural and extremely diverse, specifically designed for consumers seeking a natural, toxin-free product. Our products are made daily in smal...