Priming & Cleansing Hypoallergenic Moisturizing 100% pure Jojoba Oil
Priming & Cleansing Hypoallergenic Moisturizing 100% pure Jojoba Oil
Hoba is 100% pure plant wax cold-pressed from the seeds of jojoba shrub collected from small organic farms in the Delta of the Nile in Egypt. This is the purest jojoba oil you will find. Hoba is naturally hypoallergenic and pH-neutral, which makes it perfect for babies, teens, acneic skin, men (hair, hands and beard), and ladies who love gentle oil cleansing and ability to remove makeup with an oil that feels phenomenal, and leaves no oily residue. This is a must have and our personal daily favorite for naturally glowing clear skin. If we had to pick ONE oil, it will be Hoba for it is the hardest multi-tasker with phenomenal skin healing, Vitamin E rich, anti-aging and moisturizing properties. Use Hoba daily after a toner on slightly wet, warm skin. Katari Beauty | we travel and source all our single-ingredient ancient Mediterranean staples from the artisans we work with. We package it all in hand blown glass we make. We believe in slow beauty and a more sustainable world. balances out skin oil (sebum) production preventing acne, breakouts, whiteheads, and other skin ailments mimics skin's natural pH - safe and effective for even the most sensitive skin, including newborns & pregnant women mends dry hair & helps retain moisture in skin
Shipping Policy
We usually ship all our products within 1-2 business days. We cannot compete with giants like Amazon and take pride in packaging every order so that you will be happy to see it. So it takes some extra time to make it perfect every time!


Shipping Options
We ship globally. We usually pick the cheapest, fastest and most reliable option to ship. We use kraft boxes and kraft paper and eco-friendly tape. We occasionally use up-cycled bubble wrap and other packaging materials that happened to end up in our warehouse.
All Katari products are filled and shipped out of our warehouse in Denver. We welcome local pick-up (for free).

Returns
All our products have unconditional guarantee. We stand behind what we do and if you are not happy for ANY reason, let us know. If we cannot fix something (remember, we are all human and we make mistakes), we will do anything to make you happy. Anything.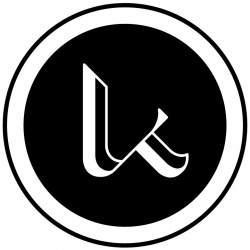 AboutWe travel and source most incredible ancient Mediterranean beauty staples and accessories. We work with all our artisans directly so that you know where everything comes from seed to the bottle (which we also make). This makes Katari zero plasti...