Hot and cold relaxing eye pillow in organic cotton, with organic buckwheat shells, for a yoga lover gift, spa or aromatherapy gift
Hot and cold relaxing eye pillow in organic cotton, with organic buckwheat shells, for a yoga lover gift, spa or aromatherapy gift
This product is aligned with 8 values
Relaxing eye pillow, made with organic cotton and organic buckwheat shells, which can be heated in the microwave or put in the freezer according to your needs. Can be used for the eyes, forehead, neck, or any other part of the body. The outer envelope can be removed for cleaning; the inner pocket can be used alone; very comfortable, it is made of a blend of organic bamboo and cotton. Place in the freezer one hour before using as a cold compress on the eyes or any other part of the body. For a warm compress, place in the microwave for about a minute and stir to distribute the heat evenly. Always test before placing directly on the eyes. You can always add a drop or two of your favorite aromatherapy oil to the bag to enhance your relaxation session! Measurements: 8" x 3" Made with care in Montreal Contact me if you have any questions or special requests!
Returns and exchanges
Unfortunately we do not offer return or exchange on regular goods, by its status of article made in an artisanal way. If you are in a special situation, we will be happy to help you. Contact us for further details.
Shipping
We are not responsible for postage delays. We need a period of 1 to 5 working days for the preparation of your article(s). For more informations on the delivery of your item, do not hesitate to contact us!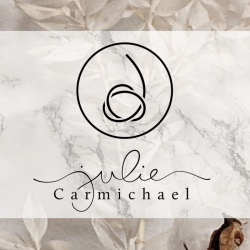 Raised in a family of weaving, knitting, crochet and sewing culture, Julie developed from an early age her artistic personality and interest in textiles. As a teenager, she learned sewing and creating clothes. She developed a passion that lead to stu...