This product is aligned with 5 values
How Dare You Patch 13" by 3" new airbrushed has an Anna Herman label made in USA. On vintage cotton canvas . This one isn't perfect it's grafitti. The edges are serged and turned under. You have to sew it on which isn't hard. Since I don't want glue on the patches , I am an evironmentalist. How Dare You is about the greed of the Governments and big biz making a mess and leaving us holding the bag on Climate Change.
Shipping Policy We like to exchange or alter but if we can't we will issue a cash refund. Asking that the customer pays the return shippinge or alter but if we can't we will issue a cash refund. Asking that the customer pays the return shipping



Shipping Options usually USPS priority



Returns & Exchanges We like to exchange or alter but if we can't, we will issue a cash refund. Asking that the customer pays the return shipping



Cancellation if you do something custom you can't cancel after the garment is started



Privacy Policy
We don't sell any info.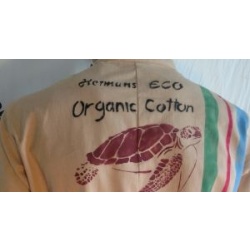 AboutMission StatementWhat We Believe InOur Location...