The Origanami Organic Cotton Percale Sheet Set, Color Quartz (Ivory)
The Origanami Organic Cotton Percale Sheet Set, Color Quartz (Ivory)
Origanami Organic Percale Sheet Sets are crafted from the finest long staple cotton fiber, and woven into our unique 280 Thread Count Single Insertion Percale fabric. It is truly crisp, cool and of the finest quality. It's so smooth to the touch, you'd think it was a sateen! Origanami bed linens are of Fairtrade Certified and GOTS Certified 100% Non-GMO Organic Cotton, grown in virgin soil in the Indian State Of Maharashtra without the use of herbicides, pesticides and chemical based fertilizers Fabrics are bleached in oxygen baths and colored with organic dyes with 98% of water being treated and returned to nature, as clean as it came in. (Only 2% which gets evaporated and condensed, can be reused) Sheet Set includes one fitted sheet, one flat sheet and two pillowcases. Twin and Twin XL sizes include only one pillowcase All packaging from sustainably managed forestry resources This Product And Packaging Contains No Plastics (except for the moisture absorbent packet attached to the inside of the packaging box - We must protect your product!)
Shipping Policy
All products are shipped free of charge to the lower 48 states by way of FedEx Home Delivery. Shipment times vary typically between 3-5 business days after the order is processed.
Shipping to Alaska, Hawaii, Puerto Rico, US Virgin Islands, Canada and Mexico will require additional shipping fees, as Origanami, LLC does not offer free shipping to these locations.

Alaska, Hawaii, Puerto Rico, and the US Virgin Islands require an additional $30.00 ship fee.

All international destinations require an additional $50.00 ship fee.

Hulyahome, LLC, (d.b.a.) Origanami, LLC is not responsible for any taxes, duties or additional delivery charges due in international shipments/deliveries. These additional costs are the responsibility of the purchaser. If purchaser refuses taxes, duties or additional delivery charges upon delivery from the courier, packages will be abandoned. Origanami, LLC will not incur these additional charges, nor refund the customer the purchase amount.

IF YOU ARE A CUSTOMER RESIDING IN ONE OF THE AFOREMENTIONED LOCATIONS, PLEASE BE SURE TO KNOW OF YOUR ADDITIONAL COSTS PRIOR TO PURCHASING ITEMS.

Faster shipping services are available for an additional cost for all confirmed destinations.
Shipping Options
Shipping options are as follows:
To the lower 48 states:
Free Delivery (3 - 5 Biz Days) - $0.00 - FedEx Home Delivery

3 Day Delivery (3 Biz Days) - $15.00 - FedEx Express Saver
2 Day Express PM Delivery (2 Biz Days) - $25.00 - FedEx - 2 Day
Overnight Delivery (1 Biz Day) - $35.00 - FedEx Standard Overnight
PO Boxes (3 - 5 Biz Days) - $0.00 - USPS
Alaska, Hawaii, Puerto Rico and the US Virgin Islands
2 Day Express PM Delivery - $30.00 - FedEx 2 Day
PO Boxes - Priority Delivery (3 - 7 Biz Days) - $15.00 - USPS
International
Intl. Priority Delivery - (3 - 5 Biz Days) - $50.00 - FedEx International Priority
Asia (China, Hong Kong SAR China, Japan, South Korea, Philippines, Singapore, Taiwan)
Great Britain & European Union (Austria, Belgium, Denmark, France, Germany, Gibraltar, Iceland, Italy, Liechtenstein, Luxembourg, Monaco, Netherlands, Norway, Portugal, San Marino, Spain, Sweden, Switzerland
North America (Canada, Mexico)
Oceania (Australia, New Zealand)


Returns & Exchanges
We accept returns. We do not accept exchanges.
We hope you will be really happy with your purchase of Hülyahome (hülya pillows and Origanami organic furnishings), and therefore we offer a 30-day return policy on our hülya pillows and Origanami bed linens. Please notify us within 14 days of receipt of your purchase. Notifications after 14 days of receipt can not be honored. You will have the balance remaining of the 30 day return policy to return the product to us. If for any reason you are not pleased with your purchase, you may return the product to us for a full refund, minus shipping fees.   
This return policy applies to original purchasers of genuine Hülyahome (hülya and Origanami brand) products and customers who purchased product(s) directly through the Amazon, Etsy, Mindful Market and the hulyahome.com stores. Items needing to be returned need to be returned via the sales channel that the product was purchased through, as there may be some differing store policies. We do our best to keep this as concise, consistent and synonymous as possible. Please be sure to read and understand specific store policies.

For full refund, minus shipping fees, products must be returned in original condition. Original condition is considered in original packaging. (Removing your new product from the storage box to view, touch and feel is acceptable, but be sure to keep the product clean if wanting to return). Please do not unpackage/unfold/remove ribbon and labelling, etc., as this will be considered opened and used, which will incur a $20.00 loss of value fee. We will not resell used products. Returned products will be donated to local charities.

Manufacturing defects are of course excluded and full refund will be provided or the item/s replaced.

We do reserve the right to refuse refunds under certain circumstances. This will be reviewed individually during the refund process.

To return a product, contact us at [email protected] or through our Mindful Market Shop.

Our mission is to provide beautiful heirloom quality Fairtrade and Organic Certified environmentally and socially responsible bed linens at the most reasonable prices we can offer. As a result, our return policy is as stated above. We do not build in a "return percentage" as major retailers do with their suppliers (supplier chargebacks for returned goods), or as our e-commerce competition does, resulting in a significantly more expensive, comparable product. Our goal is to provide as many consumers as possible with the benefits and enjoyment of true organic cotton products. Help us keep our prices reasonable for you!

If you have concerns or questions, contact us! We are here for you. If there is an issue, we will work with you to a mutually reasonable resolution. 
Please Note: It may take 5 - 10 business days for your refund to be posted.

Cancellations
Cancellations are tricky. Our customer service team can typically change an address or cancel an order within 15 minutes of placing the order during normal business day hours of 9:00 am – 5:00 pm, Monday thru Friday, holidays not included.
But please know that our goal is to ship items as efficiently and quickly as possible. Once this process is initiated, cancellations and change of address becomes difficult, We cannot guarantee a cancellation or change of shipping address. If a cancellation is placed and the order has already been shipped, the customer must decide whether to keep the order or cancel, but return shipping fees will apply. WE DO NOT WANT TO SHIP A CANCELLED ORDER AND WILL DO WHATEVER WE CAN TO PREVENT THE ORDER FROM SHIPPING. We just cannot guarantee it to happen.
To try to have a shipping address changed, send us an e-mail at [email protected] or through our Mindful Market Shop. and we will do the best we can.

As we use FedEx as a shipping service, in some instances, you may be able to contact FedEx and get the package re-routed to the desired address.
FedEx will not cancel orders.


Privacy Policy
This Privacy Policy describes how your personal information is collected, used, and shared when you visit or make a purchase from hulya-com.myshopify.com (the "Site") and other sales channels we may use for sales. This is our policy. But other retail sites, ie Amazon, ETSY, Mindful Market, etc, may have their own policies. Please be sure to read and understand each sales channel platforms privacy policy.
PERSONAL INFORMATION WE COLLECT
When you visit the Site, we automatically collect certain information about your device, including information about your web browser, IP address, time zone, and some of the cookies that are installed on your device. Additionally, as you browse the Site, we collect information about the individual web pages or products that you view, what websites or search terms referred you to the Site, and information about how you interact with the Site. We refer to this automatically-collected information as "Device Information".
We collect Device Information using the following technologies:

- "Cookies" are data files that are placed on your device or computer and often include an anonymous unique identifier. For more information about cookies, and how to disable cookies, visit http://www.allaboutcookies.org.
- "Log files" track actions occurring on the Site, and collect data including your IP address, browser type, Internet service provider, referring/exit pages, and date/time stamps.
- "Web beacons", "tags", and "pixels" are electronic files used to record information about how you browse the Site.
Additionally when you make a purchase or attempt to make a purchase through the Site, we collect certain information from you, including your name, billing address, shipping address, payment information (including credit card numbers [American Express, Mastercard and Visa]), email address, and phone number. We refer to this information as "Order Information".

When we talk about "Personal Information" in this Privacy Policy, we are talking both about Device Information and Order Information.

HOW DO WE USE YOUR PERSONAL INFORMATION?
We use the Order Information that we collect generally to fulfill any orders placed through the Site (including processing your payment information, arranging for shipping, and providing you with invoices and/or order confirmations). Additionally, we use this Order Information to:
- Communicate with you;
- Screen our orders for potential risk or fraud; and
- When in line with the preferences you have shared with us, provide you with information or advertising relating to our products or services.
- We will also use your information to send you sales campaign offers via social media.
We use the Device Information that we collect to help us screen for potential risk and fraud (in particular, your IP address), and more generally to improve and optimize our Site (for example, by generating analytics about how our customers browse and interact with the Site, and to assess the success of our marketing and advertising campaigns).

SHARING YOUR PERSONAL INFORMATION
We share your Personal Information with third parties to help us use your Personal Information, as described above. For example, we use Shopify to power our online store--you can read more about how Shopify uses your Personal Information here: https://www.shopify.com/legal/privacy. We also use Google Analytics to help us understand how our customers use the Site -- you can read more about how Google uses your Personal Information here: https://www.google.com/intl/en/policies/privacy/. You can also opt-out of Google Analytics here: https://tools.google.com/dlpage/gaoptout.
Finally, we may also share your Personal Information to comply with applicable laws and regulations, to respond to a subpoena, search warrant or other lawful request for information we receive, or to otherwise protect our rights.

BEHAVIORAL ADVERTISING
As described above, we use your Personal Information to provide you with targeted advertisements or marketing communications we believe may be of interest to you. For more information about how targeted advertising works, you can visit the Network Advertising Initiative's ("NAI") educational page at http://www.networkadvertising.org/understanding-online-advertising/how-does-it-work.
You can opt out of targeted advertising by using the links below:

- Facebook: https://www.facebook.com/settings/?tab=ads
- Google: https://www.google.com/settings/ads/anonymous
- Bing: https://advertise.bingads.microsoft.com/en-us/resources/policies/personalized-ads
- Instagram: https://www.instagram.com/settings/private account "on"
Additionally, you can opt out of some of these services by visiting the Digital Advertising Alliance's opt-out portal at: http://optout.aboutads.info/.

DO NOT TRACK
Please note that we do not alter our Site's data collection and use practices when we see a Do Not Track signal from your browser.
YOUR RIGHTS
If you are a European resident, you have the right to access personal information we hold about you and to ask that your personal information be corrected, updated, or deleted. If you would like to exercise this right, please contact us through the contact information below.
Additionally, if you are a European resident we note that we are processing your information in order to fulfill contracts we might have with you (for example if you make an order through the Site), or otherwise to pursue our legitimate business interests listed above. Additionally, please note that your information will be transferred outside of Europe, including to Canada and the United States.

DATA RETENTION
When you place an order through the Site, we will maintain your Order Information for our records unless and until you ask us to delete this information.
CHANGES
We may update this privacy policy from time to time in order to reflect, for example, changes to our practices or for other operational, legal or regulatory reasons.
MINORS
The Site is not intended for individuals under the age of 18 to purchase product.
CONTACT US
For more information about our privacy practices, if you have questions, or if you would like to make a complaint, please contact us by e‑mail at [email protected] or through our Mindful Market Shop.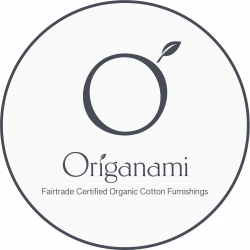 Robert Pritchard
110 Charlotte Place, Englewood Cliffs, NJ, 07632, US
[email protected]
About:At Hülyahome, we are lifelong friends with a passion for textiles, appreciate a very good sleep and care about the world we all live in. We have been very fortunate in our careers to have travelled the world, sourcing home furnishings. We have...