Hyaluronic-Acid Hydration Boost Anti-Aging Serum
Hyaluronic-Acid Hydration Boost Anti-Aging Serum
Hyaluronic-Acid is the future of SkinCare ~ Reduce Redness & Instantly Hydrates your Skin ~ Great for preventing under Eye-Wrinkles and Forehead Wrinkles ~ Works great on all skin types ~ Makeup goes on smoothly after use of serum Instantly add moisture and hydration to your skin-care routine by using Hyaluronic-Acid Hydration Boost Anti-Aging Serum. Hyaluronic Acid is one of the most popular and effective moisturizing ingredients on the planet, it helps retain over 1000 times its weight in water. The skin care secret to soft, smooth and supple skin.​   Our Hyaluronic Acid Serum can be layered with other skin-care products. But it is in fact very effective when used on its own making it the best hyaluronic acid serum available for your face. Directions: Wash your Face with Facial Cleanser Apply serum and gently massage to face & neck Use once in the morning and once at night. What type of Skin Does This Hyaluronic-Acid Serum Work Best For? Normal Oily (Acne Prone Skin) Dry Skin/Red Skin Combination (Dry and Oily Skin) Sensitive  What are the Ingredients in this Hyaluronic-Acid Serum? Water, Sodium Hyaluronate (1%;100% pure), Benzylalcohol, Dehydroacetic Acid. Actives Highlights:Hyaluronic-Acid Minimizes Appearance of Fine-Lines and Wrinkles. Wrinkles and Fine Lines are all apart of the natural aging process. This skin care serum helps to counter act the aging process while hydrating and moisturizing your skin. Nourishes your Skin by Replacing Lost Moisture. - Adding our Hyaluronic-Acid Serum to your skin-care routine is one of the best and easiest things you can do to boost skin hydration levels. https://www.restoorskinessentials.com/collections/anti-aging-skincare-serums/products/hydration-boost-hyaluronic-acid-serum
Shipping Policy

Orders ship with 1-2 Business Days.

Shipping Options
We ship USPS, Fed Ex & UPS.


Returns & Exchanges
If you are Unhappy with Product or Service we will do a 100% Refund within 14 Days of Purchase.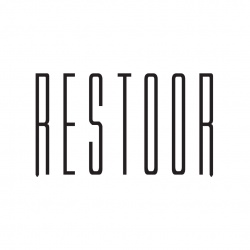 alexander mcquade
7052 Orangewood Avenue, Garden Grove, CA, 92841, US
[email protected]
Restoor Skin Essentials All-Natural Beauty Products Give Your Skin a Radiant Glow by Moisturizing & Nourishing Your Skin. We strive on building long lasting partnerships with all of our Wholesale Partners. There is nothing we love to see more ...