I Am Unbreakabull Yoga Mat
I Am Unbreakabull Yoga Mat
This design started out as a high-resolution scan of an original acrylic painting by the amazingly talented Stephanie Fitzsimmons of WOOFFACTORY.COM. She has brilliantly captured the loving spirit and gentle soul of the loyal pit bull. UNBREAKABULL is a progressive, passionate group of volunteer rescuers from Minneapolis, Minnesota, who strive to show the public the inherent good within bully-breed dogs. In the short time they've been organized as an official 501(c)(3) non-profit organization, Unbreakabull has found "forever homes" for over 100 bully-breed dogs. The volunteers at Unbreakabull are passionate, driven, and so very deserving of additional support and resources. Sara Romdenne, founder and executive director of Unbreakabull, got started in rescue 10 years ago and has fostered over 100 pit bulls. Sara got into rescue because her soul mate dog, Jag, tragically passed away. Sara says Jag "showed me the truth." As practitioners of yoga we certainly appreciated that truth is often revealed in the spaces and places we least expect to find it. When you purchase this mat we will send the additional $30 directly to this amazing organization and the brilliant artist, Stephanie Fitzsimmons, who has helped convey the playful, loving nature of this often-misunderstood breed.
Return Policy
Our return policy is simple: If you're not happy with a purchase you made on our site as a result of a manufacturing defect you can return it to us within 14 days of the order date. As soon as we receive your return, we'll issue a refund for the full purchase price.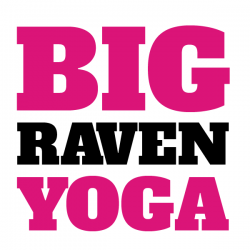 Joleen Emery
44 Clarence Avenue Southeast, Minneapolis, , 55414, US
[email protected]
Style, durability, honest pricing. Big Raven was born out of frustration. Frustration at a sea of generic yoga mats. Frustration at cheap goods that fall apart in weeks or months. Frustration at flimsy mats that hurt our joints, towels that bunch ar...