Infused African Black Shampoo
Infused African Black Shampoo
SKU
1441-INTERNAL_SKU_ID:29
Our clarifying shampoo gently cleanses and removes product buildup. It's infused with organic oils to help provide your hair and scalp with the love it needs. It also contains natural, conditioning ingredients like African Black Soap that help restore the pH of the hair, which means this formula will leave your hair looking soft, shiny, bouncy, and healthy. Directions: Apply directly to your hair and scalp. Massage gently in a circular motion. Rinse and repeat if desired, follow up with our Moisture Milk Conditioner Ingredients: Distilled Water, African Black Soap, Chebe Powder, Silk Peptide, Tea Tree Oil, Neem Oil, Coconut Oil, Hemp Seed Oil, Vegetable Glycerin, Aloe Vera Juice, Olive Oil, Raw Honey, and fragrance.
Shipping Policy: Ships in 3-5 Days after payment has been processed.



Shipping Options: USPS



Returns & Exchanges : None



Cancellation: 24 hours



Privacy Policy: We do not sell or share your information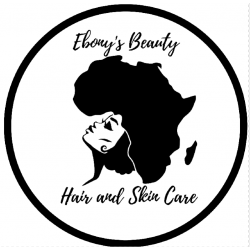 Ebony Robert
1800 Northeast Evangeline Thruway, Lafayette, LA, 70501, US
[email protected]
We are a handcrafted brand that enjoys bringing you and your family quality products. Our products are multicultural and extremely diverse, specifically designed for consumers seeking a natural, toxin-free product. Our products are made daily in smal...