Intention- Luxury Collection by Luxe Luminary
Intention- Luxury Collection by Luxe Luminary
SKU
Intention- Luxury Collection by Luxe Luminary
Intention- bergamot and fresh citrus paired with sandalwood and the smell of sea air
Evokes the feeling of: grounded thoughts, focused mind, open heart
Scent: Essential Oil blend of Grapefruit, tangerine, bergamot and phthalate free clean fragrance*
Wax: soy/coconut
Wick: non metal, natural cotton lead free wick
Vessel: frosted black matte, reusable + recyclable
weight: 7oz
burn time: approximately 40 hours
Ingredients: coconut + soy wax blend, essential oil blend.
*Our pledge for a safer fragrance sot that you can feel good about what you are bringing into your home. The following is a note from our fragrance supplier that outlines exactly what is NOT in the their scents. We choose this supplier after rigorous research into finding safer alternatives to toxin laden fragrances on the market.
So...What Exactly Makes a Fragrance a "Clean Scent?"
Our standards are rigorous, and they exclude many materials that are ubiquitous in other suppliers' fragrance oils. You may already be familiar with our exclusion of phthalates, but we also exclude materials with similar health concerns, including those on California's Prop 65 list. Materials known to be carcinogens in California aren't any safer elsewhere!
There are five main "hazard groups" that we simply don't allow.
✖ Carcinogens: These are materials known or thought to cause cancer. 
✖ Mutagens: Materials that change the DNA of a cell, harming the cell and causing diseases like cancer. 
✖ Reproductive toxins: Toxins that adversely affect reproductive organs and increase the risk of birth defects. 
✖ Organ toxins: These are toxins that can cause adverse effects or disease within specific bodily organs. 
✖ Acute toxins: Toxins that can cause adverse effects from a single exposure. Generally, this would be accidental exposure like spillage or ingestion. 
Shipping Policy

We ship Mon-Fri via USPS by either regular mail or parcel post and ship with delivery confirmation. Any gross overages in shipping (over $1) will be refunded to you within 24 hours of your package being shipped. At the moment, we're getting the shipping down to offer you the lowest cost possible. Expedited shipping is always available for an additional charge which can be discussed at the time of purchase. 


Shipping Options
*****Please Note****
Certain countries do not allow the shipment of flammable and liquid products. Please check with your country's shipping/customs policies before you buy as we are not responsible for non delivery to these countries. Also, certain countries apply tariffs to luxury products, please be aware that you may be charged an additional fee by customs. We will accurately state the retail cost on all packages and are not responsible for charges applied by your country's customs department.


Returns & Exchanges
Refunds are available on any product that has been unused and is in good condition within 7 days of receipt. Please contact us via convo so that we can resolve any customer service issues you might have.


Additional Info
Custom orders and wholesale is available. Please contact us for more information regarding these matters :)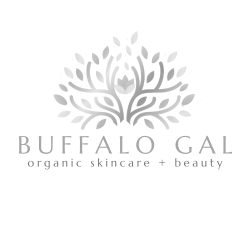 AboutWelcome to a snapshot of my life!I am a romantic, passionate person. I am touched by the little things in life and astounded by the beauty of grandeur. I create from the soul and give from the heart. It is from deep inside that my creations come...