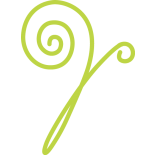 Janice Art Jewelry
Add Review
Janice Art Jewelry
Handmade jewelry using recycled sterling silver/fine silver and recycled gold. A portion of ring sales go toward supporting Trees for the Future Forest Garden projects globally.

OUR VALUES
Made by Hand
Products/goods which are made uniquely by an individual as opposed to mass produced.
Made with Love
Products/goods that are produced with special attention and care, as if made for a loved one.
Made in the USA
Products/goods produced in the United States as opposed to a foreign country.
Woman Owned Business
Businesses which are owned and operated by solely women.
Recycled Content
Images, graphic design, writing, and other creative mediums.
GLOBAL GOOD
We actively work to meet the following UN Sustainable Development Goals:
Responsible Consumption And Production
Partnerships For The Goals