Natural, Organic, and Eco Friendly Personal Care, Gifts, and Home Products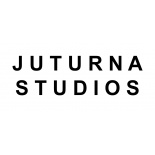 Juturna Studios
Organic, All Natural, Eco Friendly Personal Care, Gifts, and Household Products with Vegan and Refillable Options. Zero Waste | Package Free | Plastic Free Shipping

Add Review
Juturna Studios
Our eco-friendly brand offers 100% natural, organic, and cruelty-free skin and hair care with refillable and vegan options, along with daily zero waste home and bathroom accessories. We believe in products that naturally promote healthy skin organically, while also saving the environment. A zero waste package free shop for your entire home.
OUR VALUES
No Dairy
Food and beverage free of milk or products containing milk.
Essential Oils
Containing oils that have the "essence of" the plant`s fragrance—the characteristic fragrance of the plant from which it is derived.
Vegan
Product is completely free of animal products and byproducts.
Aluminium Free
Cosmetic and personal care products free of aluminum powder, which is used for pigment and thickening products
BPA Free
Products that are made without bisphenol A, a chemical found in some plastics which has been reported to cause negative health effects on the brain and prostate gland.
Dye and Color Additive Free
Food or cosmetic products without dye, pigment, or color enhancing substances
Gluten Free
Products not containing gluten, a combination of proteins found in wheat which is known to cause sickness in those with Celiac disease.
Non-Toxic
Products designated to be edible or non-poisonous to consume.
Paraben Free
Products free of parabens, or cosmetic/pharmaceutical preservatives, which have been reported to cause breast cancer, among other issues.
Pesticide Free
A method of food preparation or farming which does not include artificial pesticides .
GLOBAL GOOD
We actively work to meet the following UN Sustainable Development Goals:
Good Health
Clean Water And Sanitation
Affordable And Clean Energy
Responsible Consumption And Production
Climate Action
Life Below Water
Life On Land