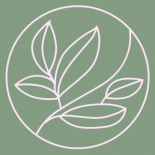 Kallisti Natural
The Most Beautiful You!

Add Review
Kallisti Natural
WELCOME TO THE WORLD OF KALLISTI NATURAL

"Mens sana in corpore sano", said our friends the Romans. Or as the Greeks used to say "What man is happy? He who has a healthy body, a resourceful mind and a docile nature".

Get acquainted with our philoshophy, the philosophy of KΛLLISTI NΛTURΛL.

Eat healthy, be healthy. Embrace the Mediterranean diet and way of living. Be close to nature. Take advantage of the rich diversity that Greek Nature has to offer.

Nourish your Body, Nourish your Skin, Nourish your Mind & Soul.

With the power of Greek Nature, a collection of superfoods, wellness, and beauty care products just for you.

The Most Beautiful You!
OUR VALUES

USDA Organic

No Alcohol

No Caffeine

Cholesterol free

No Corn

No Dyes and Color Additives

No Eggs

No Fat

No GMO's

No Added Sugar or Sweeteners
GLOBAL GOOD
We actively work to meet the following UN Sustainable Development Goals:

Good Health