This product is aligned with 4 values
Keto Brownies 1 dozen (12) Ingredients: Almond Flour, Xylitol, Organic Olive Oil, Cocoa, Eggs, Water, Baking Powder, Gluten Free Vanilla, Guar Gum, Himalayan Salt. As a Certified Health Consultant my goal is to help you become a Happier, Healthier you. With so many people on restricted diets and struggling with food allergies, I offer alternative baked goods like gluten free, sugar free, dairy free, egg free, vegan, paleo and more. Please be aware that because these products are all natural and made with healthy ingredient substitutions that the shelf life on the products will vary. Please order the products as close as possible to the time you will need them so to ensure they arrive fresh. It is very important to me that I ship a quality product so I ALWAYS bake extra so that I can personally test and taste the product prior to shipping to ensure they are moist and delicious. * Health conscious products are produced in a facility that also produces products that contain: wheat, dairy, soy, nuts and eggs. Products are made with gluten free and dairy free ingredients, but the final product is not certified gluten free or dairy free. ** Erythritol is a Special Request Item. I do not offer Erythritol as my regular sugar free option. I chose to not use Erythritol as my sugar free baking option because I prefer Xylitol because of the way it makes the products taste and the texture. Due to several requests I am offering Erythritol items, but want it to be known that is does affect the quality of the end product and it is not my preferred sugar free option. As more orders come in for Erythritol I will do my best to work on perfecting the Erythritol items. Thank you for your understanding.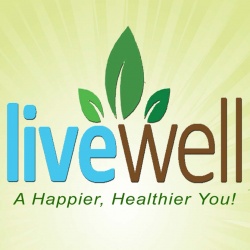 Hello, my name is Trishia. I am a Certified Health Coach, health conscious baker and the creator of Live Well All Natural Body Care Products. My health journey began when I found out I had a thyroid issue in my mid 20's. At first, I went through t...