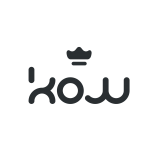 Kingdom of Wow!
Combining everyday luxury with sustainability, ethical Dutch brand Kingdom of Wow! embraces slow fashion principles to create timeless footwear that embodies mindfulness and conscious living.

Add Review
Kingdom of Wow!
Based in Siem Reap, Cambodia, a stone's throw away from Angkor Wat. Kingdom of Wow! provides a safe and healthy workplace for their all-female team. An empowering and nourishing space, where local women earn fair wages to support themselves and their families.

The ethical brand also strives to minimize their impact on the planet. New designs are created mindfully, with a consciousness to produce high-quality footwear that is not only comfortable, but made to last. Raw materials are sourced sustainably, while the little carbon they create is offset through native tree planting in Cambodia.

Today, Kingdom of Wow! is drawing international acclaim with features in Vogue and Tatler magazines. 
OUR VALUES

Biodegradable

Empowers Women

Ethically Sourced

Fair Trade

Made by Hand

Made with Love

Plants a Tree

Supports A Developing Country

Woman Owned Business

Sustainable Manufacturing
GLOBAL GOOD
We actively work to meet the following UN Sustainable Development Goals:

Decent Work And Economic Growth