Kinky, Curly, Coily Hair Gel
Kinky, Curly, Coily Hair Gel
SKU
1441-INTERNAL_SKU_ID:27
Our gel is a Flax and Chia Seed gel, it's designed to define your curls without weighing your hair down. It's great for a wash-in-go, twist-outs, sleek ponytails and so much more. Directions: Rub the product between your palms and smooth over your curls. If your hair is thick, apply it in sections for thorough coverage. To lengthen curls, apply to wet hair in a downward motion. To get a tousled, airy look, apply to damp or dry hair and style as usual. Ingredients: Distilled Water, Flaxseed Oil, Flax Seeds, Shea Butter, Mango Butter, Aloe Vera, Horsetail Extract, Liquid Optiphen Plus, Essential Oils, BTMs, Lab Color, and Glycerin Texture: light and powerful hold.
Shipping Policy: Ships in 3-5 Days after payment has been processed.



Shipping Options: USPS



Returns & Exchanges : None



Cancellation: 24 hours



Privacy Policy: We do not sell or share your information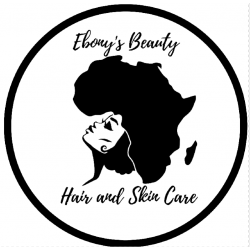 Ebony Robert
1800 Northeast Evangeline Thruway, Lafayette, LA, 70501, US
[email protected]
We are a handcrafted brand that enjoys bringing you and your family quality products. Our products are multicultural and extremely diverse, specifically designed for consumers seeking a natural, toxin-free product. Our products are made daily in smal...