Krampus Wash beer soap - made from real IPA local beer
Krampus Wash beer soap - made from real IPA local beer
Quirky? Perhaps. But it weirdly works really well. The lather is richer and the IPA aroma permeates paired with a bright citrus melody of essential oils. You feel refreshingly clean without the beer buzz and definitely no hangover. Enjoy a beer on us with zero guilt or calories. We used real IPA beer to make Krampus Wash. Beer has been used in soap for centuries. The natural citrus hops contain amino acids good for soothing irritation and inflamed skin. The aroma is a blend of yeasty hops and bright citrus. Perfect for dry, scaly skin.
Shipping Policy:  We try to ship same or next day via USPS mail and Priority Mail.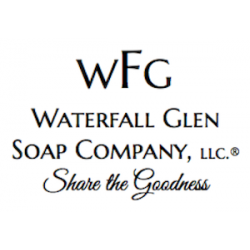 We began making soap in our kitchen for family and friends in the early summer of 2013.  Later that year, we created the foundation of Waterfall Glen Soap Company (named after the forest preserve in our backyard).   We recently moved to Belle...