Lancaster Beard Company - Organic, Small Batch, Handcrafted Beard Products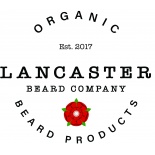 Lancaster Beard Company
We make handcrafted, small-batch, organic beard balms and soaps.

Add Review
Lancaster Beard Company
Since I started growing my beard in September of 2014, I've been searching for the right product. I started with oils and moved to different balms and creams. I struggled to find the right consistency and ingredients, and most importantly, I wanted it to be organic. After a few years, I decided to try making my own.




A year and a half later, and more blends than I can even remember, Lancaster Beard Company has finally released our first organic beard balm. We've worked with some of the barbers at The Black Comb Barber Shop in Lancaster, PA to gain feedback and tweak the blend to where it is today. 




All of our ingredients are organic and we handcraft each batch to control the quality of our balms and soaps. Spearmint was our first blend and we have since added Vanilla Bourbon, Cedar Wood, Coffee Stout, and Natural (unscented). We have also created limited-edition blends to support charities, like Idle's Catnip Blend supporting the Pennsylvania SPCA and our current Coffee Roasts Cancer Blend supporting the American Cancer Society. 




If you are looking for vegan options, we can create most of our blends with a plant-based carnauba wax in place of the beeswax we normally use.