Lapis Lazuli and Citrine Bracelet to bring Self-Awareness
Lapis Lazuli and Citrine Bracelet to bring Self-Awareness
Lapis Lazuli and Citrine Bracelet to bring Self-Awareness. Best crystals for self-awareness.
Lapis Lazuli is a symbol of truth, as it brought you to see yourself for what you really are, and at the same time helps you to accept those parts of yourself that you may see as undesirable. The Philosopher's Stone is supposed to bring self awareness, is known for revealing deep inner truths and inviting you into authenticity and showing you the magic of your own mighty will.
Lapis Lazuli is known as the water stone, so you can easily assume its elemental affinity. And just as the Jungian unconscious waters, this stone will make you dive deeply into yourself and reveal your potentials.

Citrine is said to be a gift from the sun. As a healing gemstone, citrine brings happiness, joy and optimism into your life. Citrine is one of only two minerals on the planet which do not hold or accumulate negative energy, but dispels and transforms it. Citrine helps people laugh more, as well as feel fundamentally safer and more positive about reality. Citrine Jewelry, citrine healing gemstone

The Lapis Lazuli beads are about 8mm and the Citrine gemstones are 10mm.
Made with Love in California.
Here we gathered the most Frequently Asked Questions. Should we did not answer yours, please email us at [email protected]


Q: Can I get my order gift wrapped?
A: Yes. Upon request we can gift wrap items in your order for an $5.00
You will be able to select Gift Wrap at Checkout.


Q: Can I order an item in a different size than it is listed (shorter/ longer)?
A: Yes, just please send us an email with your request and we will be happy to accommodate!


Q: Do you ship internationally?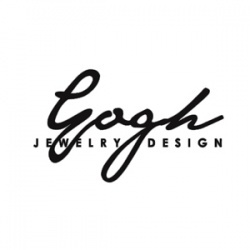 I started my jewelry design business 20 years ago because I love beautiful things, but as an active woman, I couldn't find any silver jewelry that was both meaningful and functional - so I started creating jewelry myself. I wanted to wear jewelry...