Lavender and Vanilla Soap
Lavender and Vanilla Soap
SKU
1441-INTERNAL_SKU_ID:12
This floral aroma immediately springs to mind images of fields of purple flowers in bloom with hints of vanilla. Lavender is respected for its healing properties, lavender is a wonderful choice for people with sensitive skin. Showering with this mild and fragrant bar is always a great way to clear your mind while pleasing your skin. Made with pure and mild ingredients. Benefits: Great for all skin types. Great for sensitive skin. Great for a relaxing day.
Shipping Policy: Ships in 3-5 Days after payment has been processed.



Shipping Options: USPS



Returns & Exchanges : None



Cancellation: 24 hours



Privacy Policy: We do not sell or share your information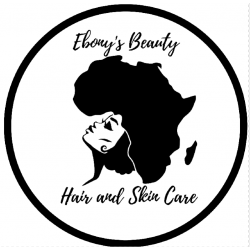 Ebony Robert
1800 Northeast Evangeline Thruway, Lafayette, LA, 70501, US
[email protected]
We are a handcrafted brand that enjoys bringing you and your family quality products. Our products are multicultural and extremely diverse, specifically designed for consumers seeking a natural, toxin-free product. Our products are made daily in smal...