Lotus Charm Necklace with Prehnite and Red Crystal for Self-Regeneration
Lotus Charm Necklace with Prehnite and Red Crystal for Self-Regeneration
Yoga Inspired Lotus Flower Charm Necklace with Prehnite and a Red Crystal for Self-Regeneration
Playful and Spiritual. Wear it on and off the yoga mat.
Lotus is a symbol for awakening to the spiritual reality of life. Our spiritual jewelry is also wearable for your day-to-day events.
The Lotus flower is regarded in many different cultures, especially in eastern religions, as a symbol of purity, enlightenment, self-regeneration and rebirth. Its characteristics are a perfect analogy for the human condition: even when its roots are in the dirtiest waters, the Lotus produces the most beautiful flower.
Prehnite is a stone of unconditional love. It is said to connect to the archangel Raphael. Prehnite enhances inner knowledge, showing the path forward to growth through attunement to divine energy.
Prehnite connects the will and the heart. In so doing one's actions attain the highest good.
Prehnite is a Libra birthsone.
Green is the color of harmony, sympathy, health, abundance, balance, growth and expansion.
Red is the color with the longest wavelength, being the nearest visible light to infrared in the electromagnetic spectrum. We feel in red - ACTIVITY. The red ray furnishes sustenance for the physical body. It brings about: energy, enthusiasm, interest and passion, security.
Silver EP Necklace. It features a 1/2 inch silver EP lotus flower charm, Prehnite and Red Crystal Charms.
Handmade with Love in California.
Here we gathered the most Frequently Asked Questions. Should we did not answer yours, please email us at [email protected]


Q: Can I get my order gift wrapped?
A: Yes. Upon request we can gift wrap items in your order for an $5.00
You will be able to select Gift Wrap at Checkout.


Q: Can I order an item in a different size than it is listed (shorter/ longer)?
A: Yes, just please send us an email with your request and we will be happy to accommodate!


Q: Do you ship internationally?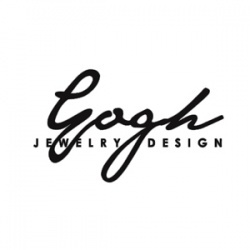 I started my jewelry design business 20 years ago because I love beautiful things, but as an active woman, I couldn't find any silver jewelry that was both meaningful and functional - so I started creating jewelry myself. I wanted to wear jewelry...