LOVE ABUNDANCE ANTI-AGING KIT LAVA BRACELET PATCHOULI AROMATHERAPY ESSENTIAL OIL WHITE SAGE PALO SANTO
A nourishing, refreshing, & rejuvenating kit to spark your youthful self into action. Contains lava bracelet, patchouli essential oil, white sage, palo santo \n \nFREE SHIPPING \n \nDISCLAIMER: ESSENTIAL OIL FOR TOPICAL USE ONLY. DO NOT INGEST
LOVE ABUNDANCE ANTI-AGING KIT LAVA BRACELET PATCHOULI AROMATHERAPY ESSENTIAL OIL WHITE SAGE PALO SANTO
DISCLAIMER
: ESSENTIAL OIL FOR TOPICAL USE ONLY. DO NOT INGEST \n \n
FREE SHIPPING
\n
Lava bracelet: This stone provides understanding in times of change and transition. Lava stone provides the inner peace and inner strength to overcome difficult challenges. This black stone is associated with the root chakra because it promotes grounding energy, warriors used lava stone in battles for its courage and calming properties. Many people from children to older adults wear lava stone bead bracelets to sooth the anxiety attacks and provide calmness and peacefulness within.
\n
Patchouli essential oil: Regenerative effect on skin cells and tissue; Fantastic at fighting fungal infection; A wonderful, all-purpose ingredient for skin care products; Warming and relaxing, but also sensual and an aphrodisiac.
\n
White Sage: Burn 1 mini-sage (3") and you'll achieve 94% purification maintained for 24 hours. Even more — A whole 30 days later, much of the bacteria that was found before the smudging remained undetectable in that closed room. When external spaces are being cleansed from smoke, why can't our internal spaces? No wonder I'm in a great mood when I'm burning sage.
\n
When to smudge: When you feel yourself in a negative mood, or a negative state of mind consistently over a period of time, it's time to smudge your space. Don't judge it, smudge it!
\n
Palo Santo: Palo Santo, literally meaning "holy wood" in Spanish, is used in South America in the same way as White Ceremonial Sage is used in North America — to combat negative energy and to cleanse the space. Palo Santo is often used by Amazonian shamans in sacred plant spirit ceremonies; the rising smoke of the lit sticks is believed to enter the energy field of ritual participants to clear misfortune, negative thoughts and to chase away evil spirits. Its use reportedly dates back to the Inca era.
\n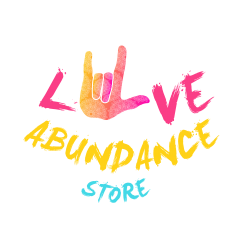 Varun Gandhi
520 North Brookhurst Street STE 126, Anaheim, CA, 92801, US
[email protected]
...