Low Porosity Hair Cream Conditioner
Low Porosity Hair Cream Conditioner
SKU
1441-INTERNAL_SKU_ID:31
This conditioner leaves hair so soft and easy to manage without heaviness. Say bye to dry, brittle, frizzy, tangled, and hard-to-style hair. It is also full of ingredients that help with hair growth, hair loss, and thinning hair. Directions: Apply generously to clean, sectioned wet hair. Use a wide-tooth comb or fingers to gently detangle from end to roots. Leave in for 5-10 minutes. Rinse thoroughly with cool water. Deep Condition Method: Cover with a plastic cap and apply moderate heat for 30-45 minutes using a hooded dryer or hair steamer. If using a hair steamer, no cap is necessary. Moist heat will enhance mask hydration effectiveness. Rinse with cool water. Style as desired. Ingredients: Purified Water, BTMS, Apricot Oil, Rosemary, and Peppermint Essential oil, Glycerin, Safflower Oil, Jamaican Black Castor Oil, Flaxseed oil, Sesame oil, Vitamin E, Rice Bran Oil, Honey, Nettle Extract, Egg White, Cetyl Alcohol and Optphen.
Shipping Policy: Ships in 3-5 Days after payment has been processed.



Shipping Options: USPS



Returns & Exchanges : None



Cancellation: 24 hours



Privacy Policy: We do not sell or share your information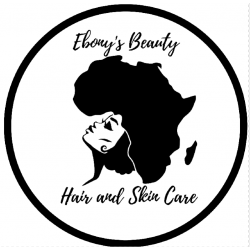 Ebony Robert
1800 Northeast Evangeline Thruway, Lafayette, LA, 70501, US
[email protected]
We are a handcrafted brand that enjoys bringing you and your family quality products. Our products are multicultural and extremely diverse, specifically designed for consumers seeking a natural, toxin-free product. Our products are made daily in smal...