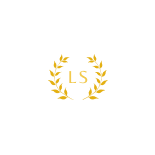 Lusitania Soaps
Handcrafted soap and skin care products using natural, sustainable traditions

Add Review
Lusitania Soaps
Welcome to LusitaniaSoaps family shop on MindfulMarket.

Enjoy our MOTHER'S DAY 15% OFF. Enter code MOTHERSDAY at checkout.
We ship the next day and orders placed early, Eastern Time, get shipped the same day.

For the last 17 years, we have successfully created natural skin care products for family and friends, and now we decided to open a shop and share with everyone the love of what we do.

Sign up to get exclusive deals from our promotions and get a 20% discount code at lusitaniasoaps.com or follow this link https://omniform1.com/signup/v1/61ddf98aad9702a17d3bdfb7_620ec39508bd6f14b908860a.html

Find out what products are in the works and receive coupons on limited offers.



OUR VALUES
Essential Oils
Containing oils that have the "essence of" the plant`s fragrance—the characteristic fragrance of the plant from which it is derived.
Safe for Septic Tank
Aluminium Free
Cosmetic and personal care products free of aluminum powder, which is used for pigment and thickening products
Bacteriacide Free
Made without chemical substances that prevent bacteria growth; bactericide is found in antibiotics, antiseptic, and disinfecting products.
BPA Free
Products that are made without bisphenol A, a chemical found in some plastics which has been reported to cause negative health effects on the brain and prostate gland.
Casein Free
Products not containing casein, one of the principal proteins found in dairy.
CFC Free
Products not containing carbon, fluorine, or chlorine, compounds often found in refrigerants and cleaning materials.
Chlorine Free
Products made without the presence of chlorine.
Dye and Color Additive Free
Food or cosmetic products without dye, pigment, or color enhancing substances
Gluten Free
Products not containing gluten, a combination of proteins found in wheat which is known to cause sickness in those with Celiac disease.
GLOBAL GOOD
We actively work to meet the following UN Sustainable Development Goals:
Good Health
Gender Equality