Homi Yoga Mat Tube ~ Vapor
Homi Yoga Mat Tube ~ Vapor
Homi Tube is a friendly little yoga mat stand we've fashioned to fit into the tight corners of homes and studios. Built to stand while you flow, this designer tube will keep your sacred space clean and your mat ready to unroll, so you can practice easily and often. Lean, green, and clean, Homi Tube is made of recycled, ultra-durable paper and built to last with a breathable, wooden end cap. Visit heymache.com for additional Homi Tube patterns & Yoga Block Stands. Meet Homi Tube: Eco-Manufacturing: Consciously crafted by hand in the USA by a mission-driven, woman-owned small business. Homi Size: Approximately 6" (15.2 cm) interior diameter, 6.5" (16.5 cm) exterior diameter, and 20" (50.8 cm) in height, and 3.8 lbs (1.7 kg) in weight. Tube Exterior: durable, luxury paper. Homi's exterior Pattern Layer has one vertical seam on the backside. Note: depending on the Pattern Layer selected, this seam will be more or less visible. Tube Interior: 100% recycled kraft paper (brown) with moisture-resistant treatment. Durable Tube Core: 100% recycled wood fiber pulp with natural grain. End Cap: Wood with generous "air hole" to promote everyday mat freshness. Character: Like fingerprints, there are no two Homi Tubes identical in dimension, pattern layout and grain pattern. Our earth-friendly products are 100% handcrafted—every tube is unique! Installation: Homi Tube comes pre-assembled, is free standing and designed to keep your mat rolled-up and upright. Application: This is an indoor product. We recommend keeping your Homi Tube out of direct sunlight to avoid discoloration from UV rays and out of extreme temperatures, as prolonged or intense heat and cold may alter or damage the product. Maintenance: To clean the outside of Homi Tube, simply use a cloth dampened in warm water. Blot outside of the tube dry with a soft, lint-free towel. The use of cleaner or heavy rubbing can cause color to lift. DO NOT use active solvent-type cleaning preparations, such as nail polish remover, tar and bug removers, or liquid cleaners with a high alcohol content.
Shipping Policy
Standard shipping for Homi Mat Tube is 2-3 weeks.
FREE SHIPPING anywhere in mainland USA.


Returns & Exchanges
We limit returns as much as possible. Our intent is to encourage customers to research products extensively before submitting an order, so as to collectively decrease the overall environmental impact inherent to shipping. Our return policy is in line with one of our core values to "Choose Wisely" and encourage conscious consumerism.
At Mache, we obsessively assess the impact our company has on Earth. Just read these "return" statistics to see why we made it our mission to ship responsibly! Returns generate 5 billion pounds of landfill waste per year in the U.S. In the return process, trucks burn roughly 1.6 billion gallons of diesel fuel, which results in 15 million metric tons of carbon dioxide emissions. In 2017 alone, 11.3% of all purchases were returned, amounting to $380 billion worth of goods.
Mache does take responsibility for non-conforming products.
If your product arrives damaged, we will ask you to take a photo of the damage and will refund you for the product cost, but will not ask you to return the product for the reasons stated above.
If you receive the wrong product and notify us within three business days of the receipt of the product, we will send you a shipping label to return the product and either issue you a refund or send you the original product you ordered. If you received the product you ordered, but you decide you would rather have a different product, we will not accept a return, in this case.
If you receive a partial shipment and notify the company within three business days of receipt of the shipment, Mache will refund you for the quantity missing or ship out the missing product within a reasonable time period with standard delivery.

Cancellation
Our products are one-of-a-kind and made-to-order, therefore we can not accept cancellations or exchanges.

Privacy Policy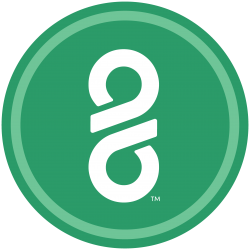 Hey, we're Mache. We design beautiful yoga mat storage that supports your practice while honoring the planet. Mache is the result of 11 years of experience in earth-friendly, sustainable design. All of our yoga storage products are handmade locally...