Mahogany Teakwood Soap Bar
Mahogany Teakwood Soap Bar
SKU
1441-INTERNAL_SKU_ID:8
Our men's soap, Mahogany Teakwood, has a masculine scent of green citrus and fruity top notes with floral notes of jasmine, rose, and lily enhanced by sweet woody and musky base notes. Directions: Use as needed. Ingredients: Distilled Water, Goat Milk Powder, Argan Oil, Pumpkin Oil, Fragrance, and Skin Safe Mica.
Shipping Policy: Ships in 3-5 Days after payment has been processed.



Shipping Options: USPS



Returns & Exchanges : None



Cancellation: 24 hours



Privacy Policy: We do not sell or share your information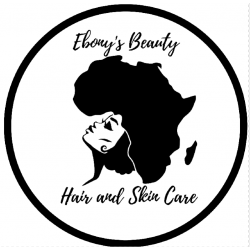 Ebony Robert
1800 Northeast Evangeline Thruway, Lafayette, LA, 70501, US
[email protected]
We are a handcrafted brand that enjoys bringing you and your family quality products. Our products are multicultural and extremely diverse, specifically designed for consumers seeking a natural, toxin-free product. Our products are made daily in smal...