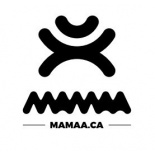 Mamaa Trade
We market products from women's cooperatives in Africa and Asia to support entrepreneurial women around the world and give them a better income. At the same time we offer our customers unique and quality products that bring about positive change.

Add Review
Mamaa Trade
OUR VALUES
Alcohol Free
Food and beverage created without the presence of alcohol.
Non-Toxic
Products designated to be edible or non-poisonous to consume.
Empowers Women
Organizations, companies, and spaces which support gender equality and women's rights.
Ethically Sourced
Products which are produced without compromising the people who execute the production.
Fair Trade
Trade between companies in developed countries and producers in developing countries in which fair prices are paid to the producers.
GLOBAL GOOD
We actively work to meet the following UN Sustainable Development Goals:
No Poverty
Good Health
Quality Education
Gender Equality
Responsible Consumption And Production
Climate Action