MASAMI Mekabu Hydrating Haircare for all hair types and textures; vegan, cruelty free, salon quality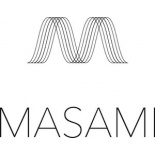 MASAMI
MASAMI is clean premium haircare with a Japanese ocean botanical that solves the #1 hair issue, hydration. But, we do it weightlessly thanks to Mekabu. MASAMI is salon quality works for virtually every hair type and texture to leave hair shiny, healthy and botanically hydrated, without any toxic ingredients.

Add Review
MASAMI
MASAMI is clean premium haircare with a Japanese ocean botanical for weightless hydration -- for all hair types and textures.
OUR VALUES
Certified Vegan
Certification ensuring that a product is completely free of animal products and byproducts.
Leaping Bunny
Logo which ensures that animal testing was not done in the creation of a product.
Non-Toxic
Products designated to be edible or non-poisonous to consume.
Paraben Free
Products free of parabens, or cosmetic/pharmaceutical preservatives, which have been reported to cause breast cancer, among other issues.
Phthalate Free
Products free from phthalates, a huge class of harmful chemicals, posing a wide range of negative health impacts, that can be found in everything from household cleaners to food packaging to fragrance, cosmetics, and personal-care products.
SLS Free
Products made without the presence of Sodium Laureth Sulfate, a corrosive detergent which damages hair and skin while it cleans .
Sulphate Free
Products free from synthetic cleaning detergents, which causes skin and eye irritation.
Cruelty Free
Manufactured or developed by methods that do not involve experimentation on animals.
GLOBAL GOOD
We actively work to meet the following UN Sustainable Development Goals:
Life Below Water