Medium Satin Spar Selenite Wands - Reiki Infused Crystal Healing - Meditation, Healing Ceremonies - Empath Protection Cord Cutting -Under 10

Medium Satin Spar Selenite Wands - Reiki Infused Crystal Healing - Meditation, Healing Ceremonies - Empath Protection Cord Cutting -Under 10
This product is aligned with 1 values
Satin spar is a close relative of Selenite, and almost always labelled as Selenite. These 4 inch long, white fibrous sticks of the gypsum mineral are beneficial for cleansing your aura and the energy of a space, using its exceptionally high and pure vibration. You can also lay your crystal jewelry across a satin spar wand for cleansing overnight. DETAILS: • One medium, 4-inch selenite crystal wand • Ethically Sourced and Reiki Infused • Use for Cleansing Ceremonies, Meditation, Charging Crystals etc. • Do not wash or expose to water - Selenite can dissolve over time from liquid exposure ETHICALLY SOURCED: Our Selenite is mined and polished Morroco using mining methods that leave the smallest footprint possible on Earth in the process. The mine is family-owned and working condition are very good for the miners and polishing staff involved in producing these powerful crystal wands. DIRECTIONS FOR USE: Hold the wand in your hands over the top of your head, and slowly pass it down in front of you. If you feel resistance, simply go back over that spot a few times. Repeat this process for all sides of the body. Thank you for choosing my shop to help bring true wellness into your life. If you have any questions, please send me a message. I'd love to get to know you a little better and help you find the piece that is perfect for you! Blessings, Erin
Shipping Policy
Orders ship within 2-3 business days, unless otherwise noted on the listing. 
Returns & Exchanges
I gladly accept returns and exchanges on all ready to ship products*
Contact me within: 14 days of delivery
Ship items back within: 30 days of delivery
Buyers are responsible for return shipping costs. If the item is not returned in its original condition, the buyer is responsible for any loss in value.
*Returns and Exchanges not available on Custom Orders. 
Custom and personalized orders
Lula May Design always welcomes custom order requests. If you see an item that you like in the shop, but would like something made particularly for you, please contact me at
[email protected]
There may be additional time as well as some additional cost involved in placing a custom order. These details will always be discussed beforehand and determined based on the amount of time, research, and purchasing of additional materials that are necessary to complete each particular order.
As stated in my shop policies, unless the product arrives damaged, there are No Returns on custom orders, due to the nature of these items.
Natural Wellness FDA Disclaimer:
Crystal Healing / Reiki Healing / Reiki Infusing / Aromatherapy / Essential Oils / Crystal Energy are not meant to treat or cure any diseases and do not replace consultation and care by a medical professional. You should always consult your doctor if you have any significant medical concerns. In accordance with legal rules and regulations all items and consultations in my shop are for entertainment purposes only.
HEALING ENERGY:
Every Lula May Design creation is sage cleansed and Reiki infused for powerful, targeted energy. 
Each order includes a Crystal Properties card and an Affirmation card for later reference. Saying your Affirmation while wearing your crystals boosts their energy and effectiveness even more!
GIFT WRAPPING:
No need to spend extra time and money on gift wrapping! Each piece of Lula May Design jewelry arrives in a floral gift box, tied with a pretty ribbon. If you are ordering as a gift, you can even leave a special note with your order. I'll hand write the note on pretty stationery and include it in your package!
CARE INSTRUCTIONS:
Caring for Wire Wrapped Jewelry it similar to all other metal jewelry. 
•Use Common Sense: Do not shower, bathe, or sleep with your jewelry on. Remove bracelets before washing dishes, gardening, etc. If your jewelry gets wet, wipe it thoroughly with a soft, clean cloth and dry completely before storing. 
•Use a Metal-polishing Cloth to remove any tarnish that occurs naturally over time. Copper tarnishes fastest, especially where it touches the skin. Read my blog post for more: www.ivyandlight.com/blog-posts/how-to-care-for-copper-jewelry
•Avoid dropping, crushing, scratching or otherwise damaging the surface of both stone and metal. Some gemstones are more fragile than others, so please treat all of them with love and respect.
How often should I cleanse my crystals? / How do I cleanse them?
It is best to use your Intuition when deciding if your crystal needs to be cleansed. Some general rules of thumb are as follows:
•Crystals can lose their energy and effectiveness over time, due to environmental strain and other effects. Cleansing restores the crystal to its original vibrancy. The best cleansing method is smudging with sage, as this method is safe for all crystals (water cleansing can damage some crystals)
•Citrine and Kyanite do not need to be cleansed, but a cleansing ritual will not harm them.
Do you offer other necklace and bracelet clasps beside lobster clasps?
I do have a few clients who prefer Magnetic Clasps, so I almost always have silver and gold versions in stock. If you would like me to switch out the clasp on your necklace or bracelet, simply leave a message in the comments at checkout. 
If I am out of stock on magnetic clasps, it may add a day or two to shipping times, so please reach out directly via Etsy message if you have a time constraint and need to check on immediate availability.
What does Silver-filled and Gold-filled mean?
Silver and Gold filled chain are higher quality than plated metal chains, thus retaining their look and shine for longer, with proper care and polishing. 
Gold-Filled denotes a composite metal made by heat and pressure bonding a thin layer of 14- or 12-karat gold to a center core of brass. 
Silver-Filled denotes a composite metal that has a layer of sterling silver or fine silver fused to a base metal. I use 1/10 silver-filled fabrication metal, made with .925 sterling bonded to a red brass alloy.
Diffuser Jewelry: Usage Instructions and Recommended Essential Oils
USAGE:
Remember, if you are trying a new oil for the first time, make sure to test a drop on your skin first, to make sure there is no redness or irritation) Lava and wood beads are perfect for oil diffusing because they will soak in and retain an oil of your choice for hours of effortless aromatherapy on-the-go. Just one or two drops of your favorite oil is all you need to bring the power of essential oils with you everywhere you go! (see instructions photos for each listing for more instructions) 
RECOMMENDED OILS:
Some of my personal favorites for diffuser jewelry are Frankincense, Bergamot and Stress Away. Learn more about oils for each chakra at ivyandlight.com/blog-posts/chakra-healing-with-essential-oils-quick-reference-guide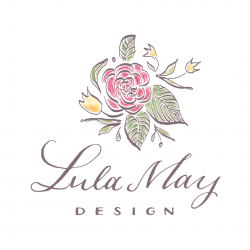 ABOUT US: Naturally InspiredLula May Design is named after my great aunt and great grandmother and pays tribute to my Southern heritage. Born and raised in Alabama, I spent a lot of time outdoors hiking, fishing, camping and exploring. It was here th...