Mens Bell Botom Tan Jeans 34 X 32 Hermans Eco Black Man and Gutair felt Graphics
High waisted jeans bell bottoms jean with felt Young Black Men and Guitar, pants tan cotton canvas 34 X 32 hip is 40" , zip fly , front and back pockets nwt An Anna Herman label . These are actual waist 34", The bells are 12" wide , made in USA we shop fast free and plastic free. I am going to make other sizes. Just ask me . Designer Anna Herman when you wash the pants turn inside out to protect the felt.
Shipping Policy We like to exchange or alter but if we can't we will issue a cash refund. Asking that the customer pays the return shippinge or alter but if we can't we will issue a cash refund. Asking that the customer pays the return shipping



Shipping Options usually USPS priority



Returns & Exchanges We like to exchange or alter but if we can't, we will issue a cash refund. Asking that the customer pays the return shipping



Cancellation if you do something custom you can't cancel after the garment is started



Privacy Policy
We don't sell any info.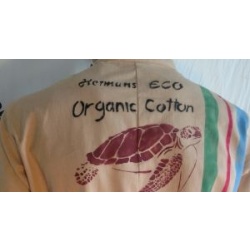 AboutMission StatementWhat We Believe InOur Location...