Mens Plaid western piped Bell bottom Pants 34 X 30 Jeans Hermans Eco
Mens plaid high waisted bell bottom jeans western Pants cowboy jeans 34 X 30 has white piping by the front squared pockets and on the yoke in back . waist 34 , inseam 30, hip is 36, .they are just like rhe other pair but 3" shorter NWT . Thick cotton paid twill . Western beltloops , zip fly ,bell is 12" . Made in USA. Has an Anna Herman label.I am making more. We ship fast free and plastic free.
Shipping Policy We like to exchange or alter but if we can't we will issue a cash refund. Asking that the customer pays the return shippinge or alter but if we can't we will issue a cash refund. Asking that the customer pays the return shipping



Shipping Options usually USPS priority



Returns & Exchanges We like to exchange or alter but if we can't, we will issue a cash refund. Asking that the customer pays the return shipping



Cancellation if you do something custom you can't cancel after the garment is started



Privacy Policy
We don't sell any info.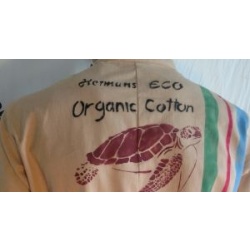 AboutMission StatementWhat We Believe InOur Location...