Spiritual & Meditation Guide | Author | Speaker | Columnist | Instructor | Health & Wellness Coach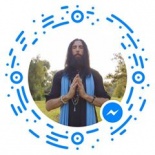 Mysʇer Blu
Spiritual & Meditation Guide | Author | Speaker | Columnist | Instructor | Health & Wellness Coach

Add Review
Mysʇer Blu
Around the world, countless people have found inspiration and healing in the words of Mysʇer Blu

He's a gifted Teacher, Guide, Healer, Writer, and Motivational Speaker. His guided meditations serve as 'mini instruction manuals for moving forward from the heart" that urge us toward the remarkable capacity for love, compassion, forgiveness, and hope.
Support Mysʇer Blu!
If you enjoy our shop and we align with your values, please click the Love Button in our profile or write a review to spread the word to the Mindful Market community. The more love you share, the more our community will grow and thrive!
Reviews
Beautiful soul, great wisdom

I hope to hear Michael lead a meditation in person one day; however, for now, I am really enjoying reading his "Shifting Points" - beautiful

Review by:

The Beach Speaks

| 10/08/18
Policies
Shipping Policy



Shipping Options



Returns & Exchanges



Cancellation



Privacy Policy



Mysʇer Blu
About



Mysʇer Blu is the Full & New Moon Meditation Guide at Samadhi Center for Yoga & Meditation in Denver, CO. He hosts the Mile High Meditation for Airbnb Experiences Denver. He personally guides weekly and monthly classes through Samadhi Yoga and Simpson Properties residential buildings in downtown Denver. Michael-Blu most recently partnered with The Colorado Freedom Project which provides an incredible platform for his prison meditation ministry. He also works privately with many high profile/high performing clients. The results have been incredible
Air BnB Mile High Meditation Experience
Mysʇer Blu's

Air BnB Mile High Meditation Experience



Dwell with Me in the present moment. For it's in this moment that everything is happening. I invite you to hang out with me in Denver for a powerful and beautiful Meditation as we acknowledge and strengthen our connection to divine source. This moment in the here and now is the perfect place to fill our cups to overflowing and leave behind all self doubt. This is a space we create together where the impossible becomes possible and the ordinary becomes extraordinary. This is the place where we heal and strengthen our soul, where divine guidance leads us to our destiny — it's a gorgeous place to live our lives. For life is only happening right here, right now.