Million Dollar Money Manifest Candle
Million Dollar Money Manifest Candle
This product is aligned with 5 values
Made with a soy wax /coconut blend scented with lemongrass for money attraction , peppermint leaves for added wealth attraction, a raw Citrine , pyrite pieces , gold glitter , a bay leaf , a coin AND a million dollar fake bill ! For info on how best to use this candle, go to my youtube channel for videos and a guided meditation. 15oz candle If out of stock please order or message me as I make everything to order.
Shipping Policy/ allow 4-7 days processing time



Shipping Options/ USPS UPS FEDEX



Returns & Exchanges/ Please contact us for a return. Returns are granted up to 30 days and customer pays for shipping.



Cancellation/ orders can be cancelled upto 24 hrs after placing the order



Privacy Policy/ None of your personal information will be sold to outside parties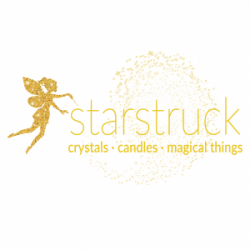 Karen Hathaway
14143 Baptist Ball Park Road, Stapleton, AL, 36578, US
[email protected]
About/ Starstruck began as a fund raiser back in 2020 to help a pup get surgery! Little Elvis is thriving and Starstruck has just continued to grow beyond my expectations. I personally have a houseful of disabled dogs and 2 rescue horses, and this ha...