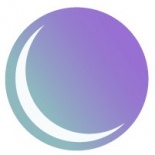 Moonrise Crystals
Ethically Sourced Healing Crystals. Fully Traceable Earth to Pocket

Add Review
Moonrise Crystals
Do you know where your crystals came from? Not all mines and polishing factories are created equal. Ethical sourcing is vital for powerful healing energy.   
OUR VALUES

Dye and Additive Free
Food or cosmetic products without dye, pigment, or color enhancing substances

Empowers Women
Organizations, companies, and spaces which support gender equality and women's rights.

Ethically Sourced
Products which are produced without compromising the people who execute the production.

Made with Love
Products/goods that are produced with special attention and care, as if made for a loved one.

Safe and Fair Labor
ensuring that products have been developed with equitable and just labor practices.

Supports A Developing Country
Organizations/businesses that show financial and other support to a developing country/countries.

Supports Charity
Organizations/businesses that show consistent financial and/or other support to select charity/charities.

Woman Owned Business
Businesses which are owned and operated by solely women.

Recycled Packaging
A method of packing and shipping items which works to reduce waste and employs biodegradable materials as opposed to others.

Sustainable Manufacturing
A method of manufacturing products which allows for energy conservation and has minimal negative impact on the environment and people.
GLOBAL GOOD
We actively work to meet the following UN Sustainable Development Goals:

Quality Education

Gender Equality

Clean Water And Sanitation

Decent Work And Economic Growth

Responsible Consumption And Production